In Search of the Emporium
On a recent trip to Beechworth and Myrtleford, we passed through the delightful little town of Yackandandah. Like my fictional Millbrooke, it boasts a lively Gold Rush past. I even found a building which could easily pass for Mr Chen's Emporium. The signage says 'Café', but it's now serving as the hairdressing salon. Here it is. What do you think?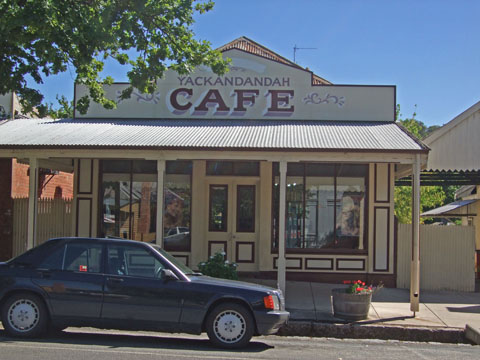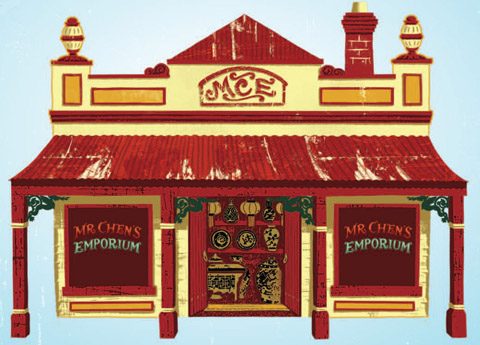 Deborah O'Brien
April, 2013
---

Elegant Architecture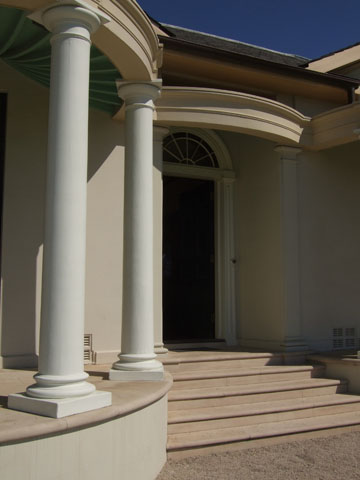 Ever since I was a very little girl, I've loved beautiful old houses. The very first one I fell in love with was my grandparent's Victorian 'boom-time' villa in Ashfield. When they bought it, the place was in a bad way – rising damp, dry rot, peeling paint. My grandfather, a builder and carpenter, set to work on the renovations. Afterwards my grandmother, a dressmaker and milliner, decorated the interior with great flair.
The front façade was perfectly symmetrical with a tesselated tile verandah and iron lace. Inside, there were Italian marble fireplaces and twelve-foot ceilings. Sadly, the house was demolished in the Seventies to make way for a block of home units. Those units have, in turn, met the same fate, only to be replaced by a newer, flashier apartment building.
But I'm digressing. The real purpose of this article is to tell you about a very special house, which has not only managed to escape demolition but has also been restored to its former glory. When I was a child living in southern Sydney, the highlight of any trip to the city was catching a glimpse of an elegant Georgian villa on the banks of the Cooks River near Tempe. Not that you could see much of the house behind a dense screen of trees and shrubbery. All the same, I used to dream of seeing inside it one day.
Well, today the dream has become reality! There was an open day at Tempe House as part of Heritage Week. I missed last year's because I was in the country, so I couldn't let this chance pass me by.

The house was designed by one of my favourite nineteenth century architects, John Verge, famous for the stunning Elizabeth Bay House and Tusculum. Although the Tempe House site is partly flanked by apartment buildings, the grounds remain largely intact, with vast lawns facing the water, as well as manicured gardens on either side, and it's easy to imagine how it would have looked in its heyday.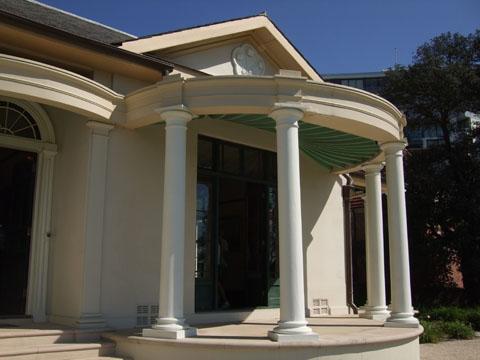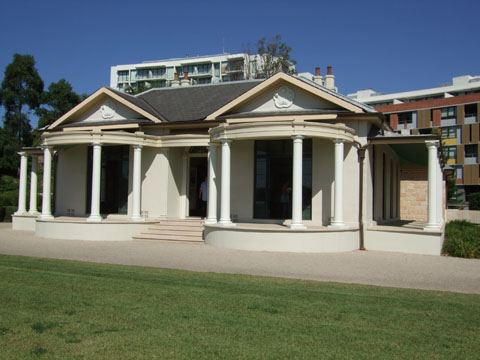 Classical design has always been my preference – I suppose it's because I'm a Libran, drawn to balance and symmetry. Tempe House is a perfect example of neo-classical architecture, gently understated yet meticulously detailed. Though it's not a huge house, its rooms are spacious. If I could choose one feature I particularly liked, it would have to be the vaulted arch in the hallway with its cedar-framed fanlight.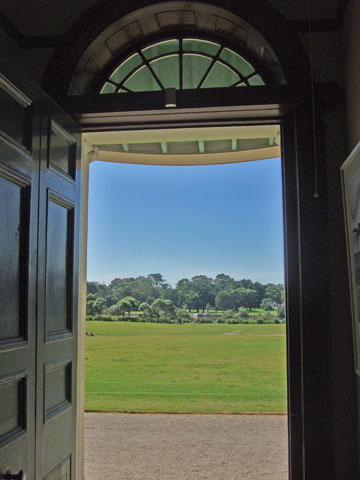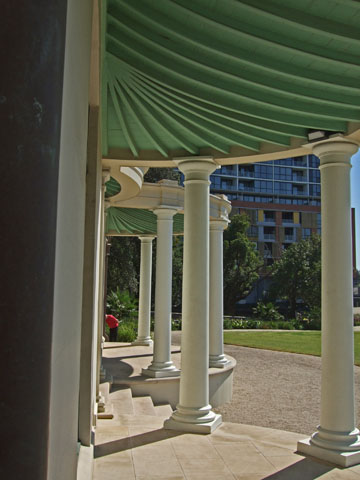 This weekend, the walls were specially hung with etchings and paintings by renowned Australian artist, Pamela Griffith. I've been an admirer of her work for years. Her evocations of Australian landscapes, flora and fauna are breathtaking.
Next to the house is St Magdalen's Chapel with its exquisite stained glass windows. You can see some of the windows here.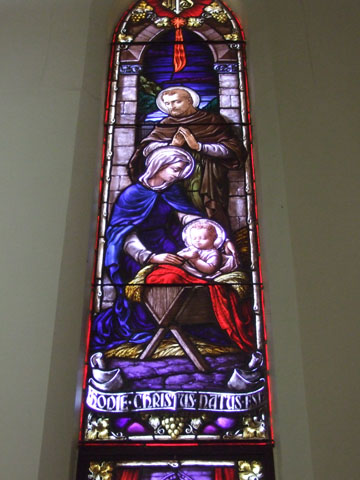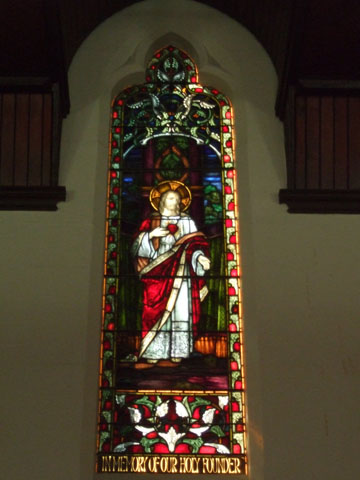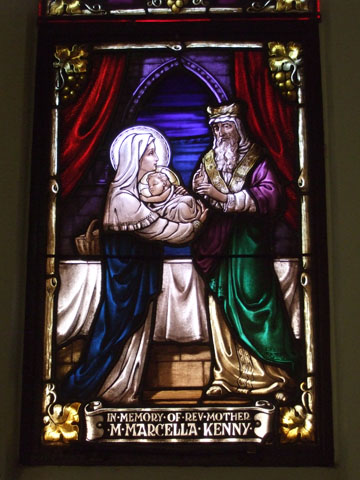 Deborah O'Brien
April 14, 2013
---

A Country Sunday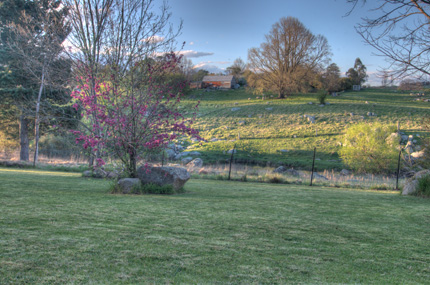 There's nothing better than waking up on a crisp country morning to the distant pealing of church bells and a view of green hillsides dotted with newly shorn sheep. This past week we've had almost 100mm of rain, just under a sixth of our annual rainfall and the paddocks look as though they've been painted in Chrome Green Light. (As an artist who writes - or a writer, who happens to paint - I tend to see the world in terms of paint colours!)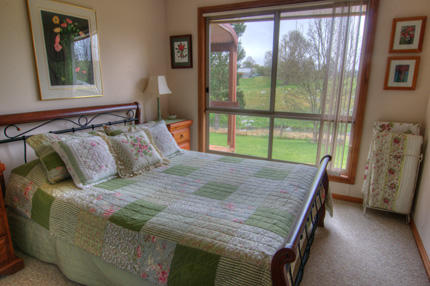 Here's a picture of my morning view, complete with Monterey pines on the left. A kookaburra sometimes takes up position on one of the dead pine branches, where he scans the ground for movement. Whenever he spots a plump worm emerging from its hole, he swoops on his prey with alarming speed. Then he returns to his perch, awaiting further breakfast treats.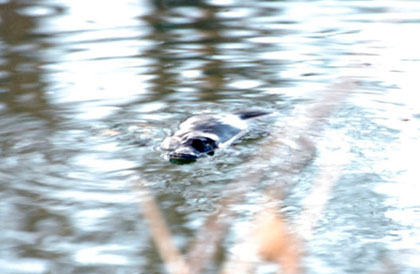 At the bottom of the garden a slow-moving creek is home to our platypus. I use the word 'our' loosely because a platypus is the most independent of creatures, living its own life, except, of course, at mating time. In the mornings the platypus will most likely be found in the deepest parts of the creek, diving for yabbies and worms. Because the creature has extremely poor eyesight, it uses its bill to detect movement by way of electric impulses. A kind of platypus's Morse code. I wonder what delicacies it's foraged for breakfast today.
Speaking of breakfast ... I'm off to town now to have mushrooms on polenta with shaved parmesan and a cup of Lady Grey tea.
Deborah O'Brien
Sunday, March 3, 2013
---
---

Adverbs and Chocolate
Image: Lindt Chocolate
I have a confession to make. Just as I yearn to finish a box of Lindt chocolates in a single sitting, I'm also tempted to sprinkle my prose with adverbs. I can trace this tendency back to primary school days when we were encouraged to drop adverbs into our sentences in the same way you might add a generous handful of chocolate chips to a biscuit mix. If you wanted a high mark for your story, you soon learned that lean, spare prose wasn't good enough. You had to produce a lavish confection loaded with modifiers.
Some years later, I read Stephen King's wonderful book, On Writing and discovered I'd been committing a terrible sin.
This is what Mr King had to say:
'… the road to hell is paved with adverbs.'
He was right, of course. And in my case, he might equally have said: 'The road to hell is paved with chocolates'.
After that, I followed Mr King's advice and established some rules for myself: verbs and nouns are okay but exercise caution with adjectives, and extreme caution with adverbs. And ration yourself to two squares of dark chocolate per day.
Recently I've been writing an historical novel set in the Victorian era. It's a time period which allows me to indulge my secret passion for adverbs. You see, unlike the literati of the modern world, the Victorians loved them. In fact, you would rarely find an adjective or a verb without a modifier accompanying it. 'Dreadfully', 'exceedingly', 'awfully' were favourites. The Victorians combined them with positive words: dreadfully nice, exceedingly handsome, awfully good to intensify the meaning of the adjective.
But before I proceed any further, let me dispel a myth. Not all adverbs end in '–ly'. In fact, some of the most useful ones don't look like adverbs at all:
sometimes, often, seldom, never, ever, always, soon, already, seldom, now, nowadays, today, tomorrow, yesterday, then, …
perhaps, maybe, also, almost, only, just, quite, very, too, …
everywhere, nowhere, anywhere, elsewhere, backwards, forwards, …
And that's just for starters.
So here's the thing. When people offer warnings about adverbs, are they just referring to the '-ly' variety or to all of them? And if certain types of chocolate have a higher fat content than others, is it the same with adverbs? Are the '–ly' variety more sinful than those I listed above? I really don't know the answer. Perhaps someone can tell me ...
P.S. If I missed out on highlighting any adverbs, please let me know!
Deborah O'Brien
February 22, 2013
---
---

Introducing THE JADE WIDOW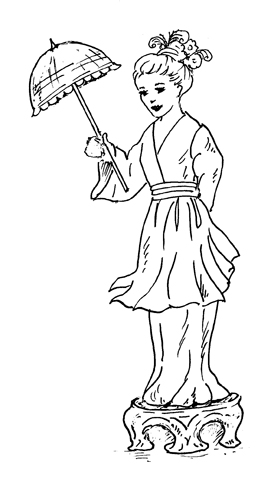 There's always a lot of nail-biting after a writer finishes a new manuscript and sends it off to the publisher. Is it as good as the last one? Is the beginning strong enough? Does the ending work? And should I have checked it just one more time before pressing the 'Send' button? When you receive word that your publisher likes it, the relief is palpable.
Then the revision and checking processes begin. This time I decided to do chapter summaries and a timeline – not from the outset, but after I completed the first draft. For someone who doesn't plan her books beyond an initial premise and a few guideposts, it was like having root canal. (I've never actually undergone that particular dental procedure, but the words alone terrify me.) Nevertheless, the summaries and chronology were worth the pain, not to mention the tedium, because they revealed inconsistencies and errors which are best eliminated early.
As a Libran, I love balance. So I've structured the book in the same way that I arrange things on a mantel – symmetrically. My story starts in November, 1886 and then goes back to February of 1885, a tumultuous month in the history of New South Wales. From there the novel works itself forward to the end of the following year. Events come full circle … or do they?
THE JADE WIDOW is a sequel to MR CHEN'S EMPORIUM, picking up Amy Duncan's life when she's thirty, but it's also a stand-alone novel. I'm hoping new readers will enjoy meeting the Chen and Miller families, while those who've read MR CHEN will take pleasure in revisiting some of the characters they got to know previously in the historical thread of that novel. Eliza Miller, who seems to be a favourite with readers, plays a big part in this book.
You'll also meet some intriguing newcomers, including a couple of rather engaging gentlemen. I have to confess that I fell in love with one of them in the process of writing him. Yes, I realise it was a very silly thing for a writer to do, but I'm afraid I couldn't help myself. (I've done it before – with Charles Chen – so I really should have known better!)
THE JADE WIDOW will be released in the second half of the year.
Deborah O'Brien
January 28, 2013
---
Subcategories
Home in the Highlands blogs