Winners of the Winter Book Giveaway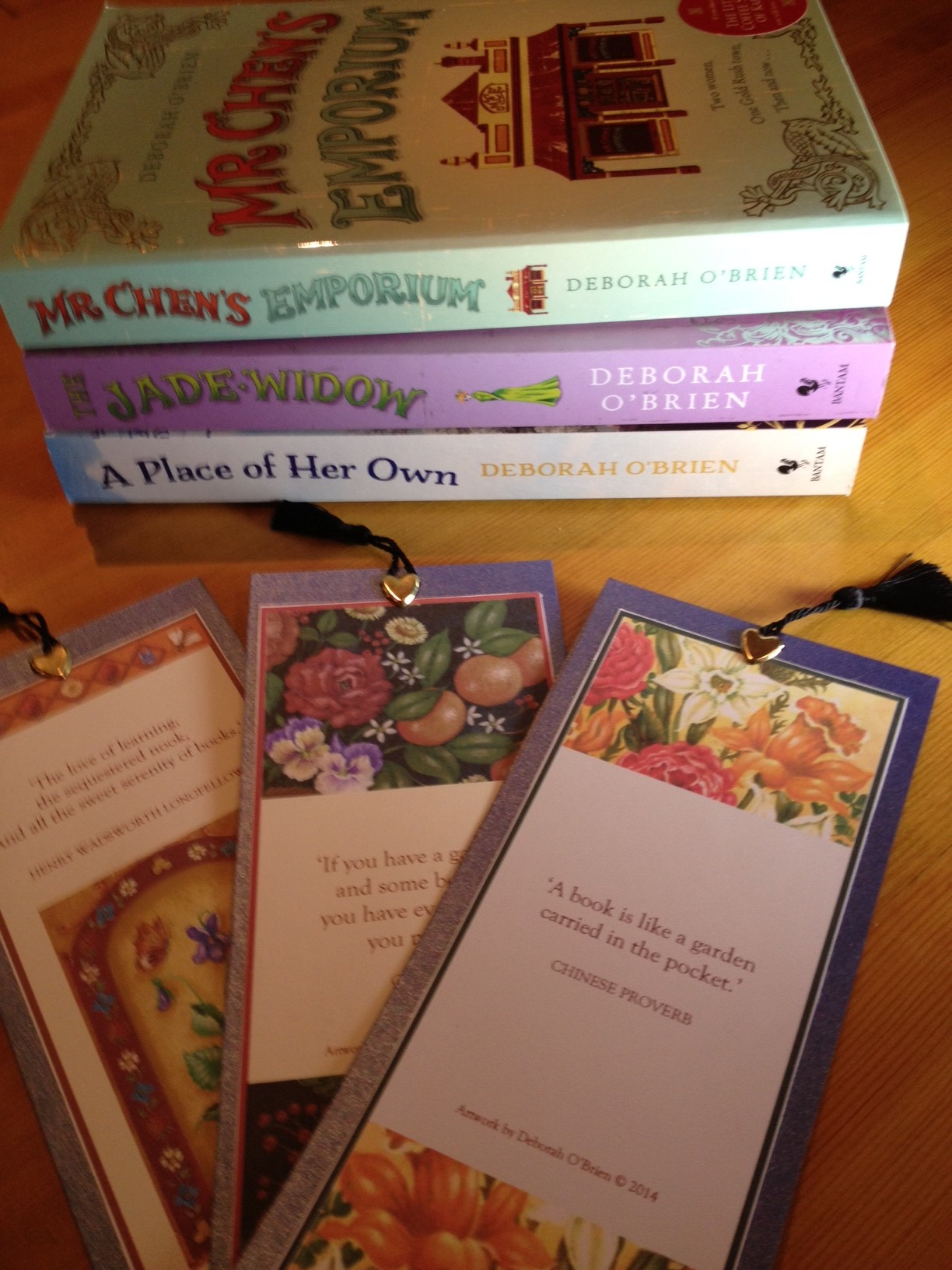 Who is your favourite fictional heroine?
Thank you to everyone who entered the Giveaway – I really enjoyed reading through your choices.
Most of the heroines that you've chosen have come from the pages of novels for children or young adults - beloved characters such as Anne Shirley, Jo March, Mary Poppins and Pollyanna. Which goes to show that the characters we meet in our formative years tend to be the ones who make the strongest impression on us.
So here, without further ado, are the winners:
1st prize (a complete signed set of the Emporium Trilogy) goes to:
Kim M

from the Sunshine Coast of Queensland, who chose L. M. Montgomery's wonderful

Anne Shirley

, better known as Anne of Green Gable

s,

as her favourite heroine.
(She's my favourite too, Kim. I've read the Anne books over and over again.)
Now for the consolation prizes.
A signed handmade bookmark goes to:
Christine M

of Sydney, who chose

Thursday Next

.

Christine wrote: 'from the parallel world of the Jasper Fforde books, Thursday Next has the ability to enter books – literally – and is a detective in the elite area of Jurisfiction. I would love to live in her world where literature has the highest importance and her work includes gigs like minding Hamlet when things got out of control at Elsinore, and convincing Jane Eyre not to marry St John Rivers.'
(So would I, Chris! I have to confess I haven't read a Thursday Next book but after reading your comments, I intend to do so. The series sounds fascinating. Jurisfiction – wow! And Thursday Next is a fabulous name.)
And

Helen B

from northern NSW chose

Jo March

and Anne of Green Gables because 'they struggled to achieve a dream and made it.'
(Absolutely right, Helen. Jo March is a feisty and intelligent female character at a time when women were considered the weaker sex.)
Congratulations to the Winners!
If you didn't supply your contact address in the entry email, would you kindly drop me a line via the Contact page with your details. Also, please let me know the name you'd like me to include when I sign your prize. Once I've gift-wrapped your prize, it will be winging its way to you by Australia Post.
Disclaimer: This giveaway was not sponsored, endorsed or administered by, or associated with Facebook in any way.
Deborah O'Brien
August 4, 2014

Film Review: 'Jersey Boys'
When a cinema audience applauds at the end of a film, you know they've enjoyed it in a big way. That's what happened yesterday when I saw 'Jersey Boys', the bio-pic about Frankie Valli and the Four Seasons, adapted from the musical of the same name. Admittedly, the audience consisted almost exclusively of Baby Boomers and older Gen Xers, the very people who grew up with the catchy music which made the Four Seasons famous. But I have a feeling that whatever the demographic of the audience, they would have found this a highly entertaining movie.
Now for some stats. This is the thirty-third film that eighty-four-year-old Clint Eastwood has directed. And yes, I admit I'm an Eastwood fan. If you thought he could only make Westerns, think again. This guy is versatile in the extreme – he can direct any genre. One of the best thrillers ever made (and an archetype for thriller-makers to come) was Eastwood's directorial debut, 'Play Misty for Me', in which he also starred. And if you're puzzled about Clint directing a musical, he's no tyro when it comes to music. He included a long (some might say over-long) sequence in 'Play Misty for Me' set at the Monterey Jazz Festival. And in the eighties he directed 'Bird', the bio-pic about Charlie 'Bird' Parker, the quintessential jazz saxophonist. Clint is wise enough to approach his latest film with a light hand, allowing his talented team of actors to do their thing and the musical soundtrack to propel the action.
The theatrical origins of 'Jersey Boys' are obvious in the way the characters address the audience directly at key points in the story. But rather than detracting from the film, these direct-to-camera moments add to its richness. And I love the final ensemble number which could have come straight out of a theatre and spilt onto the street.
The performances are perfect in every respect. That's why it's hard to single out anyone for special notice. Having said that, John Lloyd Young, who was in the original Broadway cast, is outstanding as Frankie Valli, short in stature but endowed with a good heart and an amazing voice. Erich Bergen is great too as the immensely talented songwriter/performer Bob Gaudio. Jut-jawed Vincent Piazza as Tommy de Vito captures the bravado and vulnerability of the founding member of the band. And Christopher Walken was born to play the mob boss who's very scary but also possesses a sense of humour as indicated by a raised eyebrow or the briefest of Walkenian smiles. Being a movie buff, I loved Joey Russo playing a very young Joe Pesce, yes, the famous Joe Pesce of 'Goodfellas' fame, but before he became an actor, when he was just Tommy de Vito's buddy.
The look of this film is perfect too, especially the early scenes set in the 1950s in Belleville, New Jersey. Eastwood has used sepia and olive tones to capture the atmosphere of the Jersey streets. There are many natty touches in the set design. For example, when we first enter Frankie's home, the camera pauses briefly on a gilt wall clock with framed portraits flanking the dial. On one side, as you'd expect, there's a picture of the Pope; on the other, who else but Frank Sinatra? Every Jersey boy, and particularly anyone who could sing, wanted to grow up to be Frank.
One of the best lines in a screenplay full of pithy dialogue is spoken by Frankie's first wife, Mary Delgado (played by Renée Marino). Frankie tells her he wants to change his name from Castelluccio to Vally but she tells him firmly that it has to be spelt 'Valli' with an 'i' because Italian names have to end in a vowel.
I couldn't finish this review without mentioning the costumes. I expect this film to be nominated for an Academy Award for Costume Design. In fact, Frankie Valli's array of sweaters deserve an award of their own.
So, if you have a spare couple of hours this coming weekend, I'd recommend Eastwood's 'Jersey Boys'. You'll be humming along with the songs ('Sherry', 'Rag Doll', 'Oh What a Night', 'Big Girls Don't Cry') and tapping your feet to the rhythm. And if you're like me, the melodies will linger in your head long after you leave the cinema.
Deborah O'Brien
July 13, 2014
---
---

The Emporium Trilogy Trivia Quiz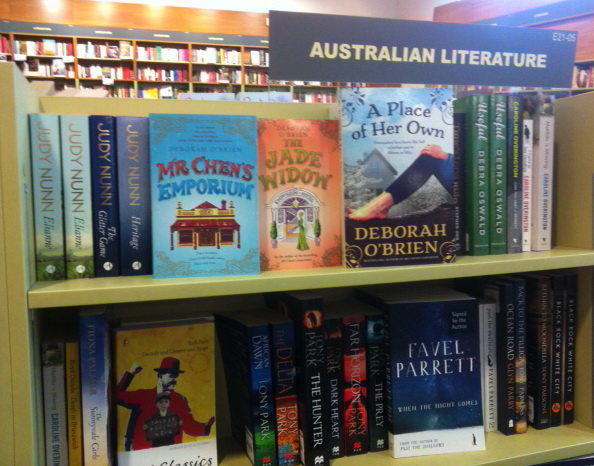 Answers at the end.
Immediately before coming to Millbrooke, Amy Duncan stayed with her aunt in Sydney. What is the aunt's name?

A) Margaret

B) Molly C) Charlotte D) Rose

Angie Wallace first met her husband Phil at:

A)

a party B) high school C) a pub D) university

What is Richard's profession?

A) Architect B) Accountant C) Builder D) Teacher

Which native Australian animal makes an appearance in all of the Emporium Trilogy books?

What is Millbrooke's local paper called?

A)

The Millbrooke Bulletin B) The Millbrooke Guardian C) The Millbrooke Times D) The Millbrooke Gazette

What is the name of Angie's best friend from Sydney?

A) Moira

B) Tanya C) Jennie D) Vicky

What is the name of the mining company in 'Mr Chen's Emporium'?

A) Bower

bird Minerals B) Silverbird Minerals C) Songbird Minerals D) Lyrebird Minerals

Name one of Angie's two sons.

Which Millbrooke event clashes with the launch of Angie's B&B at the beginning of 'A Place of Her Own'?

Which famous nineteenth-century political figure makes a cameo appearance in 'The Jade Widow'?

What is the modern name for an 'ascending cabinet'?

Name one of Eliza Miller's brothers.
1 1. B) Molly
2 2. C) a pub
3 3. A) Architect
4 4. Platypus
5 5. D) The Millbrooke Gazette
6 6. D) Vicky
7 7. C) Songbird Minerals
8 8. Blake or Tim
9 9. The opening of the new amenities block
1 10. Sir Henry Parkes
1 11. A lift or elevator
1 12. Joseph or Daniel
Deborah O'Brien, June 29, 2014
---

Film Review: 'The Fault in Our Stars'
"The fault, dear Brutus, is not in our stars, But in ourselves, that we are underlings."
Julius Caesar (I, ii, 140-141)
WARNING: This review contains mild spoilers.
I'm always partial to a book or film which has a literary allusion in the title, and I have to confess it was the title that drew me to 'The Fault in Our Stars'. I should also own up about not having read the best-selling novel by John Green on which the film is based. So I really didn't know what to expect when I lined up at the cinema yesterday to buy tickets to 'The Fault in Our Stars'.
It was the longest queue I've seen at our local picture theatre for quite some time. There were dozens of adolescent girls sporting long ponytails and fur-trimmed anoraks, purchasing buckets of popcorn. In retrospect, I realise the absence of grown-ups wasn't surprising, considering the film is aimed at the lucrative 'young adult' market.
'The Fault in Our Stars' starts promisingly enough with a disclaimer by the lead character, seventeen-year-old cancer victim, Hazel Grace Lancaster (Shailene Woodley), that her story will be neither stereotypical nor soppy. And for the first third of this very long film (125 minutes), that's exactly the case, thanks largely to Woodley's understated yet riveting performance. Even when Hazel meets the amiable Augustus Waters (Ansel Elgort) at a cancer support group, the story doesn't turn to schmaltz. Gus has faced his own battle with cancer - osteosarcoma – and has lost his lower leg as a result. Although Elgort plays the part charmingly, he tends to get by on an engaging smile and never quite gives us the substance we'd like to see from him.
There are many things to like about this film – the cute text messages, the way Hazel and Augustus adopt the word 'okay' to mean so many things, the discussion about pain, both physical and emotional, and the fact that it has to be felt.
But there are negatives as well. During the scenes set in Amsterdam, the story declines into a soap opera cum travelogue. Hazel goes there, wanting to meet the author of a novel she's come to see as her bible - 'The Imperial Affliction' about a young girl with cancer. But the author turns out to be a cantankerous Willem Dafoe, who still seems to be over-acting following his stint as the villain in 'The Grand Budapest Hotel' (where a mannered, over-the-top performance was indeed appropriate, but not here). Even though the subsequent visit to the Anne Frank House is obviously intended to give an extra layer of meaning to the story, the special location actually makes the scene look superficial by comparison.
Back in Indianapolis, the story picks up for a while but takes far too long to resolve itself. Like everyone else in the cinema, I was dabbing at my eyes through the last half hour or so. At the same time I was berating myself for being manipulated by such a blatant tearjerker. Having said that, if I'd been a teenager viewing 'The Fault in Our Stars', I would have loved it. Perhaps I've just become a cranky old cynic.
Deborah O'Brien
June 23, 2014
---

A Guide to Book Jargon
for Aspiring Authors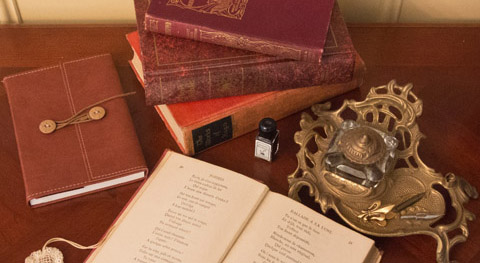 Every profession has its jargon, and publishing is no exception. If you're a writer trying to get published or a first-time author working your way through the publishing process, here's my select, subjective glossary of buzz words.
Acks:
Otherwise known as 'Acknowledgments', these are the author's version of an Academy Awards acceptance speech. The best speeches tend to be short and sweet. Having said that, first-timers have a lot of people to thank.
Regarding the spelling of the word itself, there's a dilemma - whether to use an 'e' between the third and fourth syllables. You may find that the final decision is a function of your publishing house and their style/spelling guide.
Note: The 'acks' are entirely different from the book's dedication which has a page to itself at the front.
Author pic:
Agents/publishers will ask for an author photo. Yes, I know writers are notoriously shy about such things, but author pics are a reality you can't avoid. So give it your best shot (pardon the pun) and please don't use that 'selfie' you took last week.
You don't need to look gorgeous in a Tara Moss or Kate Morton kind of way, although if you are, then use it to your advantage. For the rest of us, here are my thoughts. Mysterious is good - see M.L. Stedman's author pic on the Random House Australia website.
Craggy is also interesting (no examples here for fear of offending anyone). A nice, friendly smile works well but so does a thoughtful gaze. Go to a bookstore and look at some author pics, particularly in your genre. Then decide on your approach.
Author platform:
As a tyro, I actually thought that 'building an author platform' referred to the construction of the stage on which authors speak at book festivals. Thank goodness, I've never said that out loud (well, not until now!) In reality, it refers to the author's interface with the world, the way they market themselves – via book talks, library visits, social media, etc. By the way, it's a good idea to have some social media (such as a writer's blog) in place before you approach an agent or publisher with your book.
End matter:
Never fear - this has nothing to do with biological functions. It simply describes the stuff at the back of the book, such as the author bio (unless you're very famous, in which case this might appear at the front), acknowledgments, bibliography (nowadays even novels can have bibliographies), promo material from your publisher and so on.
Indies:
No, not the East or West Indies. In the publishing world, this is the abbreviation for independent book shops.
DDS, by the way, refers to discount and department stores.
Full:
Refers to the full manuscript. If you've sent an agent (or a publisher) an excerpt from your book, having taken care to follow the exact specifications on their website, and they contact you requesting the 'full', this is a very good sign indeed. Not exactly a fait accompli but extremely promising.
Market position:
In the simplest terms, this means your book's genre and its target market (ie. the readers at whom it's aimed, for example, women over 40, upper primary school children and so on). Even though you might have written your entire manuscript without having given a conscious thought to such dastardly commercial considerations as market position, it's something you'll need to reflect upon if you're going to submit your work to an agent/publisher. Here are some questions to ask yourself:
Where would my book sit on the shelves of a bookstore? In the Crime section? Romance?Historical fiction? Young adult? Or does my book straddle genres and sub-genres? In which case, you might say, for example, it's a thriller with romantic elements.

Who would want to read my book and why?

What are the comparables? In other words, the books in a similar vein?

And then ask yourself this: What makes my book stand out from the rest? What makes it unique?
MS:
Short for manuscript.
Pitch/Proposal
The use of the word 'pitch' in the sense of a sales pitch originated in the late 19th century when the advertising industry was in its nascence. Nowadays everyone is pitching something to someone else. If you're an aspiring writer, your 'product' will be your manuscript.
A formal proposal or submission may include your covering letter, bio, synopsis, sample chapter/s and possibly a market position statement - in fact, whatever the agent/publisher requires. The most comprehensive and practical book that I've read on this subject is 'A Decent Proposal: How to Sell Your Book to an Australian Literary Agent or Publisher' by Rhonda Whitton and Sheila Hollingworth (Keesing Press).
Synopsis:
It's sometimes said that writing a synopsis is as hard as writing a novel, and I most definitely agree. To tell you the truth, I'm wont to spend weeks, even months on mine.
Don't leave the synopsis until the last minute. While you're writing the manuscript, start thinking about how you'll approach it when the time comes. A good synopsis will distil the essence of your story in a beguiling way. It's the hook to lure an the agent or publisher to read your first three chapters or whatever you've been required to send. Conversely, if your synopsis is dull, ponderous or badly written, they may not read beyond the first paragraph.
By the way, agents/publishers will specify a word count for a reason. I know it's hard to distil 90,000 words into, say, 300 words or a single page, but if that's what they want, it has to be done.
Tweaking – the process of refining and polishing your work until it shines. One of the most common mistakes that a first-time writer will make is to send off their work too early. Make sure you've proofed it thoroughly for typos, spelling and grammar mistakes. Reading your MS aloud is always helpful, not just for spotting typos but for checking the flow of the text and identifying clunky language. I also suggest seeking objective advice about your manuscript before going to an agent or publisher. If you're in a writers' group, be brave and ask for feedback from your peers.
Good luck!
Deborah O'Brien
June 15, 2014
Subcategories
Home in the Highlands blogs