Writing and Art
I've never been sure whether I'm an artist who also writes, or a writer who happens to paint. I've done both for as long as I can remember, probably from the time I could hold a pencil in my hand.
Read more at the Australian Rural Romance website
---
Another Bookish Trivia Quiz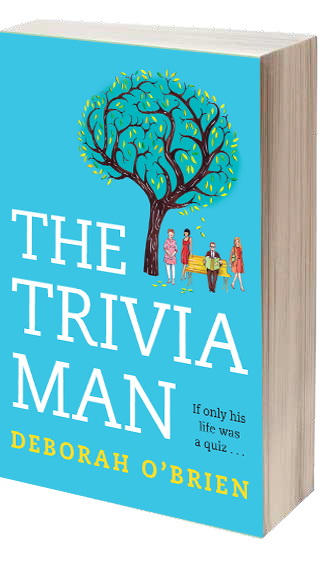 By popular demand, I've devised another trivia quiz for those who love literary minutiae.
Answers at the end.
1. Which novelist, born in 1828, wrote this famous first line?
"Happy families are all alike: every unhappy family is unhappy in its own way."
And can you name the novel?
2. Which of the following fictional detectives was not created by an Australian author?
A) Phryne Fisher
B) Jack Spratt
C) Cliff Hardy
D) Jack Irish
3. 'Tomorrow is Another Day' was one of the early, abandoned titles of which bestselling novel published in 1936?
4. This Australian novel was written in 1977 and made into a mini-series in 1982. It's said to be one of the top 50 bestselling novels of all time. What is its title?
5. 'It was the best of times, it was the worst of times.'
This is the first line of which novel by Charles Dickens?
6. Nick Carraway is the narrator of which iconic American novel?

7. Which novelist, born Mary Ann Evans, said: 'It's never too late to be what you might have been'?
8. Before they became novelists, which career did the following authors have in common?
Marcus Clarke, Michael Robotham, Geraldine Brooks, Susan Duncan

9. Which of these houses does not appear in a Jane Austen novel?
A) Thrushcross Grange
B) Netherfield
C) Donwell Abbey
D) Pemberley

10. 'Schindler's List' is the film made by Steven Spielberg from Thomas Keneally's Booker Prize-winning novel. But what is the title of the book?
11. Name the classic Ray Bradbury novel about the burning of books, which was made into a film by François Truffaut in 1966.
12.Which of these fictional detectives was created by novelist Peter Robinson?
A) DCI Jane Tennison
B) DCI John Barnaby
C) DCI Alan Banks
D) DCS Christopher Foyle
ANSWERS
1.Leo Tolstoy, 'Anna Karenina
2. B) Jack Spratt created by Jasper Fforde
3. 'Gone with the Wind
4. 'The Thorn Birds'
5. 'A Tale of Two Cities'
6. 'The Great Gatsby'
7. George Eliot
8. Journalism
9. A) Thrushcross Grange, the home of the Lintons, from 'Wuthering Heights' by Emily Brontё
10. 'Schindler's Ark'
11. 'Fahrenheit 451'
12. C) DCI Alan Banks
Deborah O'Brien
First written for Random House website June 2015
---

'The Trivia Man' Blog Tour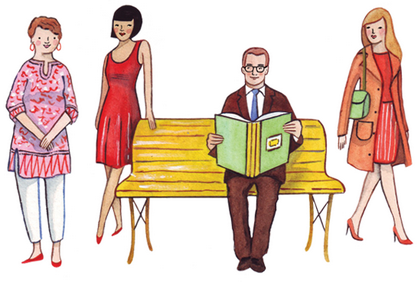 While I was off doing book talks, Kevin Dwyer, my Trivia Man, was away on his own trip - a blog tour visiting nine different websites!
Many thanks to the following book bloggers who invited Kevin into their respective domains.
You can read each of the reviews by clicking on the link.
June 8 Annie Seaton Romance
June 9: Duffy the Writer blog
June 11: Araneus 1 - Terry R. Barca
June 12: Sweet Little Pretties
June 14: J. F. Gibson
June 16: Starts at 60
June 17: The Bookshelf Gargoyle
June 20: Booklover Book Reviews
June 22: Luvz Alkemy
And here's my interview with J.F. Gibson about my relationship with Kevin Dwyer and my own connection with trivia and quizzes, plus some practical tips for aspiring writers.
---

Launching 'The Trivia Man'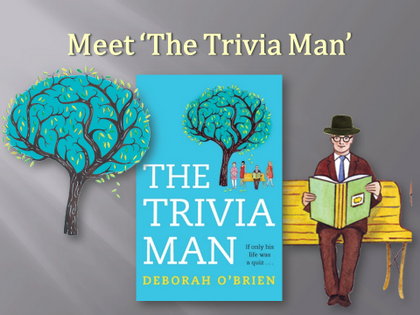 What a great time we had yesterday launching 'The Trivia Man' at Hurstville City Library. Thank you to everyone who attended, and special thanks to those who sent or brought flowers. A big thank you to the lovely Sue, head of adult collections at the library, and events coordinator Julieanne for their hospitality and all the work that went into organising things, including the yummy morning tea. I'm also grateful to the delightful Janet Grundy, who has supplied and sold books so graciously at all three of my Hurstville events.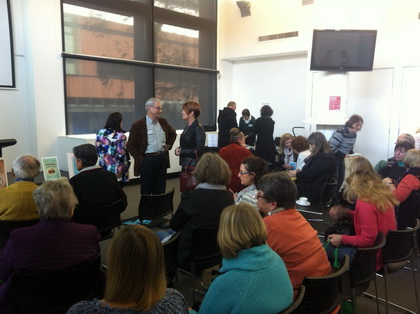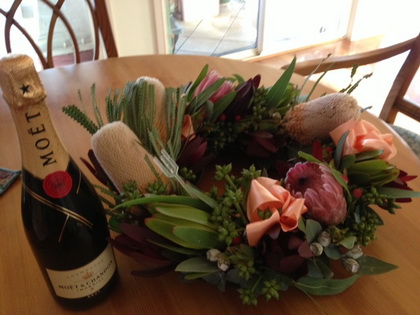 On the eve of the Queen's Birthday long weekend and amid an outbreak of flu that has hit so many people, it was wonderful to see such a big crowd. I was thrilled to catch up with singer, songwriter and life coach, Lindsay Drummond, whom I first met when she performed a song she had written about Rose Scott at the eponymous Women Writers' Festival last year. Lindsay came all the way from the Southern Highlands and here's a quirky coincidence for you - she's a much-in-demand trivia host in the Goulburn area. It was also great to catch up with some colleagues from Sydney Tech High where I taught many years ago. And some of my lovely painting friends were present too (below).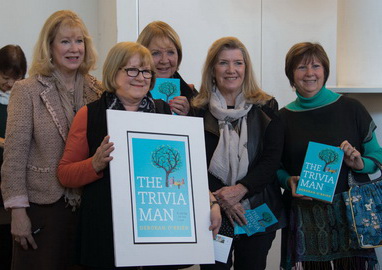 In my talk I discussed the inspirations for 'The Trivia Man', my dalliance with Kevin Dwyer which turned into a long-term relationship (four and a half years and counting) and my own connection with trivia and quizzes. I also threw in some trivia questions, all deftly answered by the audience. They, in turn, posed some interesting questions of me – What is it about this fascination our society seems to have with trivia? Is Kevin based on anyone you know? (Yes, me! Or at least, the nerdy quiz kid side of my personality.) Was it cathartic to write the story? And many more.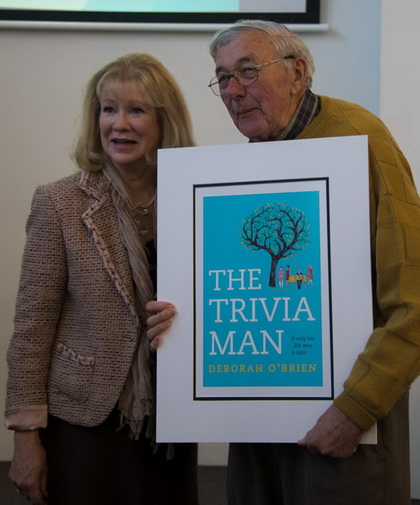 Read about the rest of my book tour here.
Deborah O'Brien
6 June 2015

A Gallipoli Story: The Lost Shearer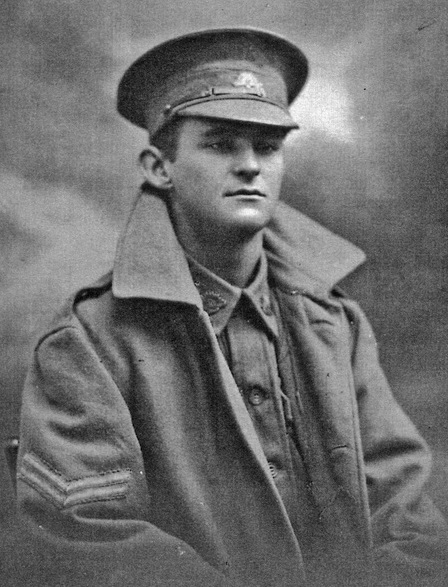 In early 1915, a 22-year-old shearer from Parkes NSW by the name of Arthur Hill was one of thousands of valiant young men caught up in the fervour to enlist in a war raging on the other side of the world between Britain and Germany and their respective allies. It was a time when Britain was seen as the Mother Country, Australia as one of His Majesty's dominions, and what better cause could there be than to serve Empire, King and Country?
On 30 January Arthur joined the 2nd Battalion of the newly formed AIF and began his training at Liverpool Barracks on the outskirts of Sydney. For a country boy, it must have been quite an experience – away from home for the first time and raring to embark on a 'great adventure'. Three weeks later he overstayed his leave by twelve hours and was fined five shillings. His commanding officer noted that his general character was good. By April Fools Day his skylarking had escalated. This time he was found guilty of riotous behavior, obscene language, breaking camp and using a forged pass. Major Baxter fined him forty shillings (a huge sum in those days) but deemed his general character to be 'fair'.
On 10 April Arthur embarked on the HMAT 'Argyllshire' for the Dardanelles. On 7 June he was killed in action. He had just turned twenty-three. His military records give no indication of what happened in the eight weeks between leaving port in Sydney and his death at Gallipoli. He was buried at Brown's Dip (also known as Victoria Gully) just behind Lone Pine. In 1923 all 149 Australian soldiers buried at Brown's Dip were disinterred in the presence of chaplains, and moved to the Lone Pine Cemetery, owing to the instability of the Brown's Dip site. There is no epitaph on Arthur's gravestone.
Arthur Hill was my great uncle. Not a single picture of him survives, so I have included one of my grandfather, Arthur's younger brother, instead (see above). Grandad joined up in 1916 and was gassed at Messines on the Western Front but survived the war. He had a collection of WWI photos including some of Arthur, but they were stolen from his garage back in the 1970s, together with the medals awarded to him and his dead brother. Among them was the ANZAC commemorative medallion issued in 1967. I do, however, recall seeing the pictures when I was a child. My teacher had asked us to compile a family tree. I happened to mention the project to my grandmother, who produced a box of precious sepia photographs for me to look at. The image I can still remember after all these years was a portrait of my grandfather in his uniform, standing beside a Zulu warrior, obviously taken in or near Capetown en route to Britain. As for Uncle Arthur, I must have seen pictures of him, but to my great regret, I didn't pay much attention.
A hundred years after his death, there is little tangible evidence of Uncle Arthur's life. He was single, just starting his life. No wife, no children, therefore no direct descendants. After his death, the army sent his father two brown paper parcels containing a disc, a purse and a personal letter. Later there was a photograph of the grave.
In this digital age, Uncle Arthur's service records are accessible online via the scanned documents in the National Archives. That means I can actually see his handwriting on the attestation papers. I can picture him from the description recorded by the enlistment officer: tall (6 feet ¼ inch), dark complexion, dark brown hair, a scar on the right forearm. And, of course, I can glean that he was a real larrikin with a healthy disregard for authority. I'm not sure what his niece, Elizabeth, now in her eighties, would make of Arthur's misdemeanours. Rest assured I have no intention of telling her, for fear it might tarnish the idealised image she has of her uncle. For my part, Uncle Arthur will always be a hero.
Just this week I've discovered a wonderful resource called the First AIF Database, part of the First AIF Project (www.aif.adfa.edu.au), where there's an entire page devoted to Arthur John Hill. He has a place of his own at last. Just in time for the hundredth anniversary of the Gallipoli campaign.
Deborah O'Brien
23 April 2015
---
Subcategories
Home in the Highlands blogs