Review: A World Without Downton
The Final Episode of 'Downton Abbey'
Warning: This article contains mild spoilers. Don't read it if you haven't seen the finale yet.
Last Monday night, at 11.15pm Australian Eastern Standard Time, we farewelled Downton Abbey forever. For his movie-length finale, creator and writer, Julian Fellowes (who became Lord Fellowes during the life of the show) gave us a succession of fairytale moments which neatly resolved each of the multiple storylines. There was a wedding, the birth of a baby and the announcement of a pregnancy, plus a myriad of blossoming romances, confirmed by mutual smiles and meaningful looks – Mrs Patmore and Mr Mason, Daisy and Andy, Mr Moseley and Miss Baxter, Branson and the glamorous editor of Lady Edith's magazine.
In the job department, Barrow got a very big promotion at the expense of poor Mr Carson (see below), while Mr Talbot, Lady Mary's new husband, and Branson, the former chauffeur, started a used car business together.
Along the way, Fellowes threw in a couple of serious illnesses, one of which turned out to be misdiagnosed by a Harley Street specialist as pernicious anaemia when it was actually of the treatable iron deficiency kind. Relieved sighs from Lord Merton and his baroness, formerly Isobel Crawley. The other illness was more mysterious, afflicting Mr Carson, the ever-faithful butler and master of the cynically raised eyebrow, who could no longer continue in his job. Perhaps to compensate for his meanness to one of our favourite characters, Fellowes arranged for Lord Grantham to endow Carson with a lifetime sinecure.
In the fashion department, kitchen maid Daisy was given a makeover which transformed her into a Clara Bow lookalike. Meanwhile, above stairs, the 'plain' sister, Lady Edith, shone in a stunning handkerchief-hemmed wedding gown.
Every character who's ever appeared in the series (and has lived to tell the tale) made a cameo appearance, except for Mrs Levinson (Shirley MacLaine), Cora's American mother-in-law, who couldn't be there but sent a droll telegram instead. Also missing was Richard E. Grant who played an oily art dealer in an earlier season and wouldn't be welcome at Downton after his attempts at seducing the Earl's wife. I also expected to see the ghosts of Matthew Crawley and Lady Sybil but to his credit, Lord Fellowes must have thought better of it.
As usual, a story containing a disparate assortment of subplots was held together by the ascerbic wit of the Dowager Countess aka Maggie Smith. In the final episode Fellowes gave her some rather superficial and syrupy lines to deliver (such as: 'It's good to be in love, whatever the age'), yet she managed to make them sound both profound and pithy.
But for all my nitpicking, I will sorely miss Mr Carson and Mrs Hughes, Anna and Mr Bates, and the aforesaid Dowager Countess. I'll miss the wonderful opening piano music by John Lunn. And most of all, I'll miss that exquisite building (Highclere Castle) which we have come to know and love in all its moods and seasons, both upstairs and down. Monday night's Christmas incarnation, complete with a dusting of snow, was the ultimate decoration to top off Lord Fellowes' confection.
Vale Downton Abbey.
2010-2016
Deborah O'Brien
April 20, 2016
---

What is 'The Rarest Thing'?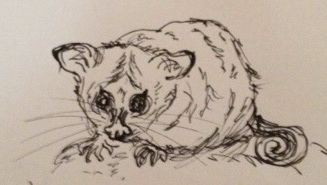 Illustration: DOB
'To live is the rarest thing in the world. Most people exist, that is all.'
Oscar Wilde
A novel inspired by a possum? Well, this is a very special possum – a mountain pygmy possum. Scientists call it Burramys parvus, which translates as 'little rock mouse'. Until 1966 everyone thought it had gone the way of the dinosaurs. In fact, the only evidence it had ever existed were some fossilised bones which were so tiny it's a wonder they were ever found in the first place!
The catalyst for my new book is the discovery of a live Burramys (pronounced burra-mees) in a ski lodge at Mount Hotham exactly fifty years ago. After the cute little marsupial was transported to Melbourne and its identity confirmed, the newspapers dubbed it 'the world's rarest creature', while scientists came from far and wide to see the celebrity possum. And that's what gave me the title and starting point for the book.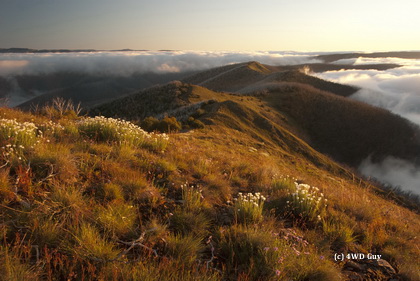 Other than those facts, the story is totally a figment of my imagination and everyone in it is fictitious. Except for the possum. In my earliest draft I called him 'Tiny' because I didn't know the name he was given back in 1966, or even whether he was assigned one at all. At that stage I had very little historical material to help me 'flesh' out the story.
Then I discovered a charming book by June Epstein called 'The Friends of the Burramys'. That allowed me to correct the obvious mistakes, and Tiny became George.
An early reader has called my novel The African Queen meets the Victorian High Country' and although there's no boat in my tale, and you won't spot a single possum in the film, I'm rather chuffed with the comparison. The African Queen is one of my all-time favourite films and I named my leading lady after Katharine Hepburn, its female star.
Dr Katharine Wynter is a thirty-year-old palaeontologist, who's more comfortable with ancient fossils than live human beings, especially men – an exotic species of which she has little experience, apart from a predatory professor who has made her life hell, and a dashing wildlife photographer who seems too good to be true.
I'll be publishing 'The Rarest Thing' in two formats: as a special limited gift edition paperback and as an ebook.
The limited gift edition ebook is SOLD OUT but the ebook is available on KOBO.
Deborah O'Brien
---

Film Review: 'Brooklyn'
These days, filmgoers are so accustomed to being confronted with dark themes and dystopian plotlines that an old-fashioned love story comes as a refreshing and satisfying surprise. And 'Brooklyn' is indeed an old-fashioned love story . . . and so much more.
It's 1951, and like so many of her fellow countrymen, smalltown Irish girl Eilis Lacey (Saoirise Ronan) is emigrating to America to seek a better future. During her first few months in Brooklyn she is wracked by homesickness. Then she enrols in a business course, meets a nice Italian boy at a dance and starts to build a bright new life. When a beloved family member dies, Eilis returns to Ireland, only to find herself torn between two worlds and two very different but equally worthy young men - Tony in Brooklyn and Jim in Enniscorthy.
This film would be nothing without Saoirise Ronan's radiant and understated performance. Her pale blue eyes are so luminous and expressive that you feel you can see right into her soul. In that respect she reminds me of the young Celia Johnson in 'Brief Encounter' (although Johnson, of course, had dark eyes). And if Ronan looks familiar, it might be that you remember her from 'Atonement' where she played thirteen-year-old Briony Tallis and almost stole the picture from Keira Knightley and James McAvoy.
Writer Nick Hornby (adapting Colm Tóibín's eponymous novel) and director John Crowley have conjured up the atmosphere of a small town in 1950s Ireland, where everyone knows each other and gossip is rife. In many ways it is the repressive post-war Ireland of Edna O'Brien's 'The Country Girls', but without the sleazy older man or the overly knowing sensibility.
Eilis's new world is presented to us in sepia tones with glimpses of the iconic Brooklyn Bridge and rows of brownstone buildings. The glamorous department store where Eilis works epitomises the sophistication of New York as opposed to Enniscorthy, yet inside the Fiorello brownstone, the family values are as warm and strong as they are in Eilis's humble hometown.
The cast is impeccable, starting with the two suitors: Emory Cohen as the endearing Tony Fiorello and Domhnall Gleeson ('About Time' and 'The Revenant') as shy, likeable Jim Farrell. There are outstanding performances from Jane Brennan as Eilis's careworn mother, a woman who wants the best for her daughter but can't bear to lose her, and Jim Broadbent as the stereotypically lovable Irish priest in the 'Going My Way' tradition.
But the stand-out among an excellent supporting cast is the inimitable Julie Walters as the strict but caring Madge Kehoe, who runs the all-female boarding house where Eilis lives. Walters gets to deliver some of the best lines in the film. Remarking on the girls' silly behaviour at dinnertime, she chides: "I see now that giddiness is the eighth deadly sin. A giddy girl is every bit as evil as a slothful man, and the noise she makes is a lot worse." And when Eilis is going on a date to the beach at Coney Island, Madge warns: "You need to think carefully about your costume. It's the most Tony will ever have seen of you. You don't want to put him off."
As you know, I'm pernickety about anachronisms, and one that jumped out at me was the scene where Eilis and Tony go to see 'Singin' in the Rain' (one of my all-time favourite films). The problem is that this scene takes place in 1951 and 'Singin' in the Rain' wasn't released until early in 1952. Having said that, the film reference does afford Tony the opportunity to break into a delightful (albeit brief) Gene-Kelly dance routine as he walks Eilis home.
With the Academy Award ceremony imminent, it's worth noting that 'Brooklyn' has been nominated for Best Picture. But the truth is it's a quiet, old-fashioned kind of film and the Academy members seem to favour big, spectacular pictures like 'The Revenant', so I would be very surprised if 'Brooklyn' wins. Nevertheless, I believe Ronan stands a good chance of garnering Best Actress, though there is strong competition from Brie Larson in 'Room' (I've only seen excerpts but she's superb).
In a nutshell:
'Brooklyn' is a gentle nostalgic film graced by fine performances. It's a coming-of-age story and so much more. Highly recommended.
Deborah O'Brien
24 February 2016
---
Molly Grows Up:
Her First Year in Pictures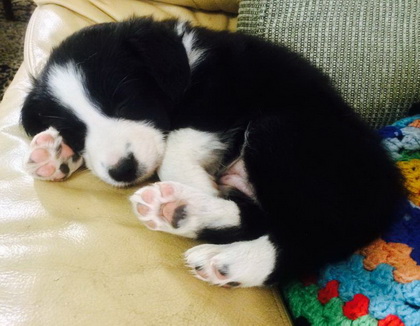 Baby Molly (then called Willow). Pic: Mary Anne Bunn
This week Molly turned one. Her first year went swimmingly until October when she swallowed a rock which lodged in her intestinal tract. The technical name is foreign body obstruction or, as the vets call it, FBO.
If you have a dog, the symptoms to look out for include: vomiting, lethargy, and growling when being picked up. Molly wouldn't eat her breakfast (unheard of) and just wasn't herself so we rushed her to the vet. Thank goodness we did. The vet could actually feel the stone, while an X-ray confirmed its shape and location. Molly was operated on that morning and came home four days later, a very wan little girl (although she had managed to chew through her IV tube and nibble at her heat pad before being caught in the act!)
Anyway, those worrying days are behind us now and Molly is her bouncy self again. The only problem is she's still collecting pebbles and stones and arranging them in her bed. I have no idea why! If I confiscate them, she finds more, along with the odd feather, gumnut or flower (only pink flowers though).
Molly celebrated her first birthday at our cottage in the country with Angel, her best friend, surrogate sister and ever-patient mentor.
Here's Molly's first year in pictures.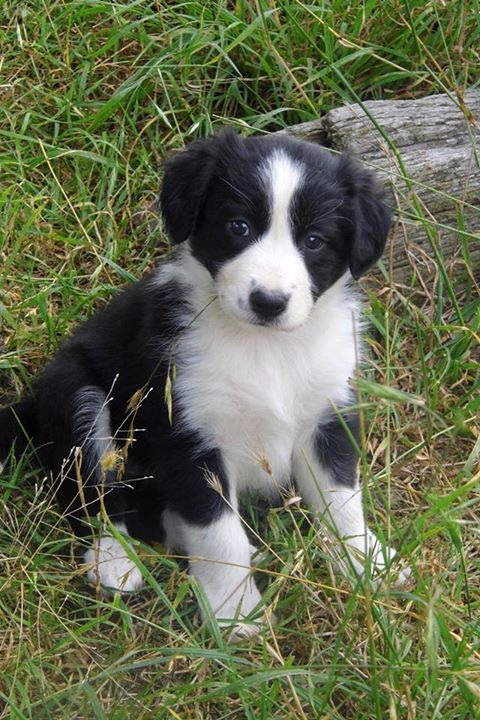 Pic: Mary Anne Bunn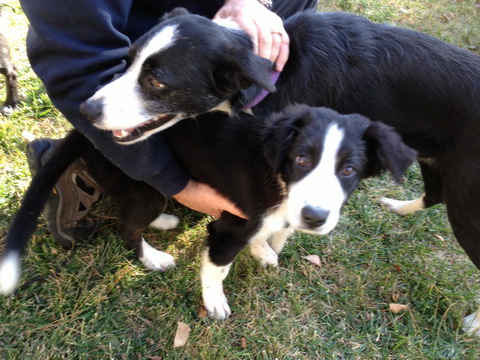 Molly with her mother Kimmie. Pic: DOB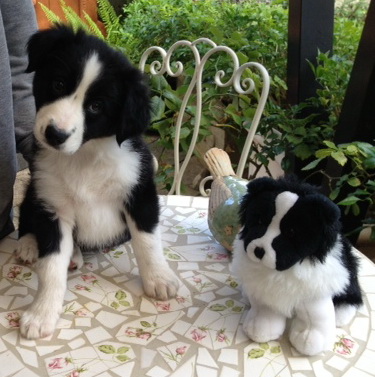 Molly with a lookalike. Pic: DOB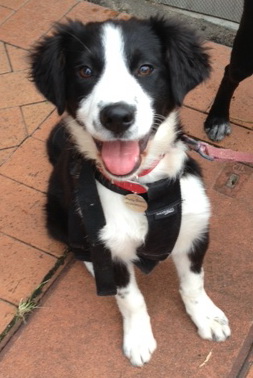 Molly at four months. Pic: WGH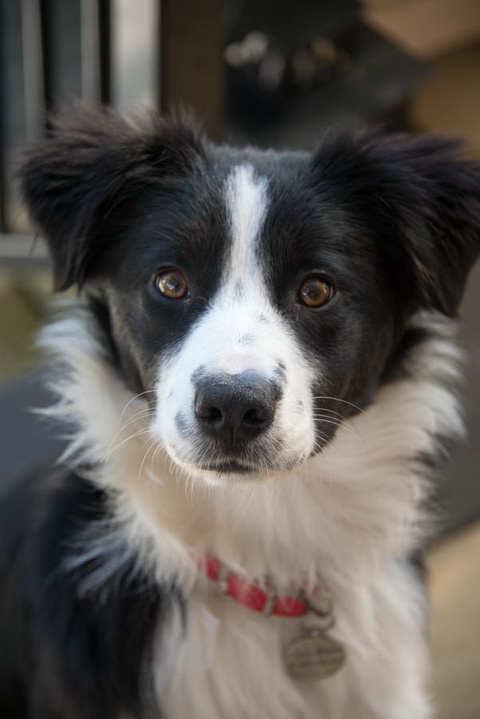 Molly at six months. Pic: WGH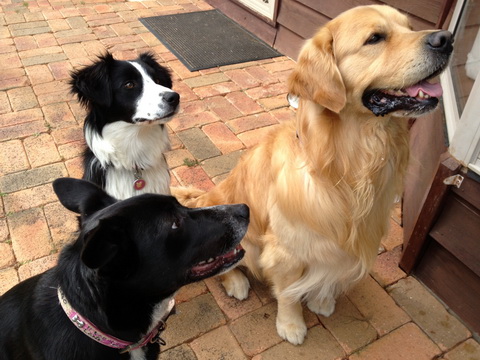 Molly, Angel and Cody. Pic: DOB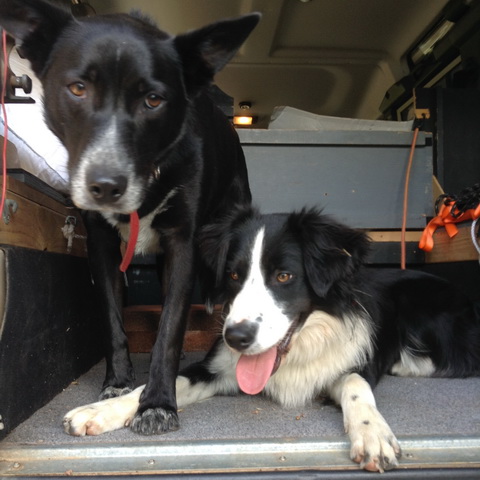 Angel and Molly in the Defender, ready for a trip to the country
Follow Molly and Angel on Facebook.

Deborah O'Brien
3 February, 2016
---

Film Review: 'The Revenant'
It's ten days since I saw 'The Revenant' and I still haven't decided whether it's a mesmerising cinematic masterpiece about endurance, revenge and retribution ... or a gratuitous celebration of violence for its own sake.
Either way, this film is beautifully photographed by cinematographer Emmanuel Lubezki, who gives us swampy forests and sweeping white landscapes, frequently stained with blood. Director Alejandro Iñárritu (of 'Birdman' fame) gets in close at every opportunity, which bring us, as viewers, right into the story.
One thing I can guarantee about 'The Revenant' is that you won't be bored. Instead, you will be spellbound or sickened (or both) by the graphically depicted violence. The camera lingers over every gory detail – whether it's a grizzly bear attacking our never-say-die hero, Leonardo Dicaprio, or a horse being disembowelled. (Warning to horse lovers: do not go to see this film.)
In his role as 19th century fur trapper Hugh Glass, Dicaprio has been nominated for just about every Best Actor Award on offer and has already won the Golden Globe. I have no doubt he will take out the Oscar too. Dicaprio delivers a bravura performance, aided by some grotesquely realistic make-up. In that respect, he reminds me of John Hurt in David Lynch's 'The Elephant Man'.
There can't be a hero without an adversary, and Inarritu and cowriter, Mark L. Smith have created a stereotypical villain with nary a redeeming feature. Somehow the mercurial Tom Hardy fleshes out this character to the point that he almost steals the picture, though I'm not sure about the down-home accent which often morphs into Brandoesque mumbling.
Domhnall Gleeson (from 'About Time') is excellent as the noble captain who actually cares about his men's welfare, while Forrest Goodluck is perfect as Glass's son, Hawk.
When I first heard about 'The Revenant' I assumed it would be in the spirit of the wonderful 'Jeremiah Johnson' (directed by Sydney Pollack and starring Robert Redford). While both stories are inspired by true events and involve a frontiersman seeking revenge for the murder of his loved ones, 'Jeremiah Johnson' is much more nuanced, especially in its depiction of Native Americans.
P.S. After I finished this review, I read what other people have to say about 'The Revenant'. Most of them call it a masterpiece; I still have my doubts.
Deborah O'Brien
25 January, 2016
---
Subcategories
Home in the Highlands blogs