Interview with Annie Seaton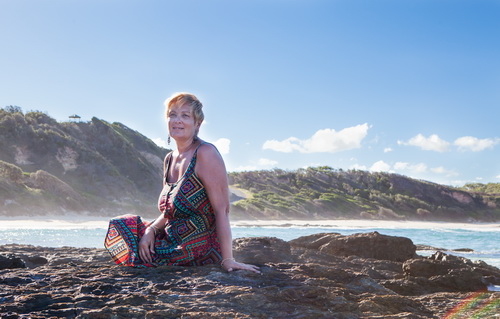 Annie Seaton, bestselling author of Kakadu Sunset, lives near the beach on the mid-north coast of New South Wales. Her career and studies have spanned the education sector for most of her working life, with the completion of a Masters Degree in Education, and working as an academic research librarian, a high school principal and a university tutor until she took up a full-time writing career. She is now internationally published in ebooks across the romance genre, and in 2014 was voted Australian Author of the Year by romance readers in the AusRomToday.com Readers' Choice Awards. Each winter Annie and her husband leave the beach to roam the remote areas of Australia for story ideas and research.

Annie's newest book, Daintree is about to hit the bookshelves, just in time for the Christmas holidays. I'm delighted to have the chance to chat with Annie today.


1. Daintree is characterised by a richness of local detail. If I didn't know better, I'd assume you had lived in Dalrymple all your life. How do you go about creating such an authentic and evocative setting?
Researching a book in the actual environment and living in that setting for a few weeks is essential to me as an author. I am fortunate to write full time, and each winter, am able to travel with my husband to camp and live in the settings that I will use in future books. This enables me to describe my book landscapes in great detail. You can evoke the atmosphere so much more realistically if you have spent time there: the unique fragrances, the feel of the wind on your skin, and the sound of the birds, the waves or the desert wind. The actual essence of a setting is how you experience and feel it through your five senses. Sights, sounds, smells, tastes and touch written well and woven through your character's perceptions, assist the reader to believe they are there in the story themselves.
A brief excerpt from Daintree is below. Can you smell the pub?
The graceful old building sprawled on the corner on the northern edge of town overlooking the single track railway line where the sugar cane trains chuffed past on their way to the sugar mill west of town. The familiar mix of sweat, spilt beer and stale cigarette smoke— absorbed for years by the timber and the threadbare carpet in the days before it was illegal to smoke in Aussie pubs— hit her like a solid wall. The sour smell mixed with the sweet aroma of sugar cane coming from the skin and clothes of the cane harvesters.
2. Like Kakadu Sunset, Daintree is a novel which blends disparate elements – mystery, romance and environmental issues. How difficult is it to integrate those threads?
Integrating the threads of a story is one of the best parts of a writing journey for me. I don't use any software, or paper planning tools, or whiteboards or charts. I think about my story and the various themes that I want to present, and let it all come together in my thoughts over a period of weeks. Somehow the magic of writing delivers each time, and the story melds together as my fingers hit the keyboard. In Daintree, there is suspense, romance, environmental issues as well as the trauma experienced by health care workers and a little bit of alternative medicine too!
3. Your female protagonist, Dr Ellie Porter has a passion for holistic medicine and bush remedies. Do you have a particular interest in these areas?
I have always been interested in holistic medicine. In my early career years, I was employed as an information officer in a medical faculty that delivered an innovative course in medical training for doctors, and my interest in holistic medicine was born. As we explored the Australian outback, my interest in aboriginal culture and the facets that make it unique has been intense, and bush medicine is a part of that learning journey for me.
4. So far, we've met two of the Porter Sisters, Ellie and Emma, and I look forward to getting to know Dru in the final book of the trilogy. Did you know from the outset how their stories would unfold?
The only plan I had in place for the subsequent stories were the professions of the sisters – Emma, a doctor, and Dru, an engineer. The settings were also driven by our travels over the past four winters. Emma ended up in the Daintree Rainforest, and Book 3, yet to be titled, will be the story of Dru's experiences in a diamond mine in the east Kimberley region of Western Australia. Her story is almost complete and is about to wing its way to my editor.
5. And finally, if Daintree were to be made into a film and you were the casting director, which actors would you choose to play Dr Emma Porter and Dr Jeremy Langford?
Oh, that is such a hard question for me! I watch very little television or movies, and my favourites are all golden oldies. So . . . let me think.
I would choose Australian actors and I can visualise David Wenham as Jeremy, and Claudia Karvan as Emma.
Thank you, Annie, for taking the time to answer my questions today.
You can read my review of Daintree here.
Daintree is published by Pan Macmillan Australia and is available from all good bookshops.
Deborah O'Brien,
29 November 2016
---

Review of Annie Seaton's Daintree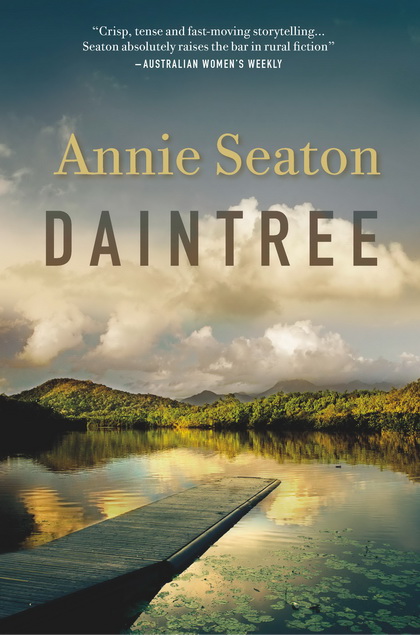 What's the next best thing to visiting the Daintree Rainforest in person? It's making a vicarious trip there, courtesy of Annie Seaton's latest novel, Daintree. The gorgeous cover sets the mood, while the evocative descriptions of tropical birds, perfumed plants and rushing creeks will effortlessly transport you to this Queensland paradise. But even in paradise, there are sinister forces at work, threatening the pristine environment and those who would protect it.
After studying medicine at Sydney University and completing her qualifications in Queensland, Doctor Emma Porter has made a life for herself in the Daintree, practising holistic medicine. She's even hoping to be chosen as the leader of an Outreach Program, establishing new medical clinics 'up the Cape'. But just as Emma's life seems to be settling into a pleasant routine, an old flame turns up in Dalrymple – Sydney doctor, Jeremy Langford, who is about to embark on his own tree change. The problem is that neither Emma nor Jeremy has quite let go of the past.
Over the course of the novel, you'll become acquainted with a strong supporting cast led by Emma's endearing bushie friend, George, and the indomitable Wilma Randall, an Aboriginal healer who lives in the heart of the rainforest and has introduced Emma to bush remedies. You'll also meet Troy Greaves, the manager of the Rainforest Centre, who shares her interest in preserving the local flora and fauna. And there's also a burly police constable by the name of Craig Anderson, who has been making a nuisance of himself with our Emma, and a supercilious pharmacist called Jock Newby, who considers her approach to medicine to be little more than quackery.
Meanwhile, the rainforest is under threat from human greed. And when George stumbles upon something suspicious, things become very nasty indeed. As the suspense intensifies, you'll find yourself frantically turning the pages to find out exactly what's going on and who's responsible.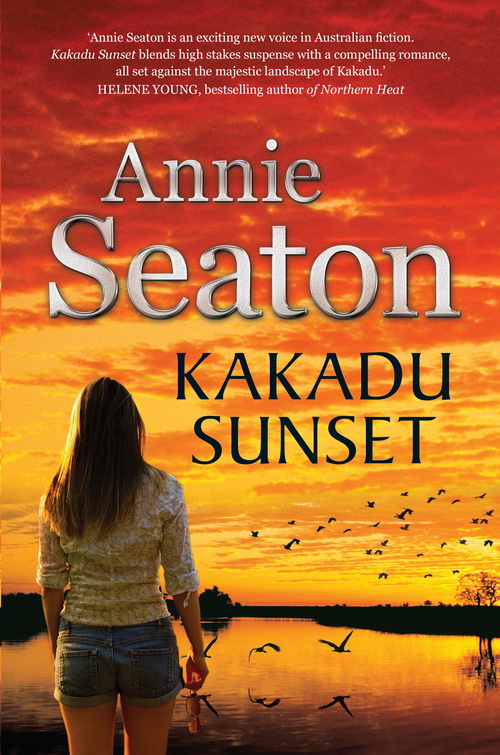 Like Annie's previous novel, Kakadu Sunset, Daintree seamlessly blends romance and mystery to create a gripping story. In both books, the settings are so lovingly and vividly described that they become characters in their own right.
I recommend that you pack Daintree in your beach bag this summer – you'll find it hard to put down. And I'm looking forward to the final book in the Porter Sisters trilogy – Dru's story – in 2017.
Read my exclusive interview with Annie here.
Daintree is published by Pan Macmillan Australia and is available from all good bookshops.
Deborah O'Brien
29 November 2016
---
Crafting Characters
Guest Post for Hey Said Renee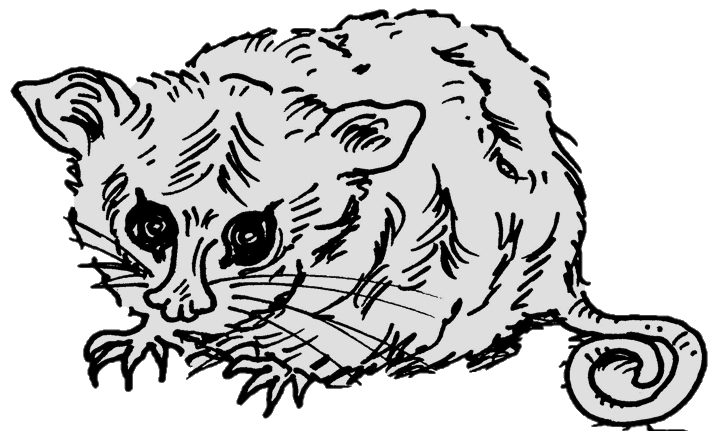 How do you come up with your characters? That's a question people often ask me. I wish I could tell them I compile meticulous character cards before I start writing and that I make a detailed plan indicating exactly what will happen to my characters over the course of the book.
That would be a logical and sensible approach to characterisation, but I have to plead guilty to doing the exact opposite. No cards, no plans, no details. Just an initial idea around which to build a character. It could be a mannerism, an accent, a personality trait or even a job. It might be a combination of those things but at the outset it's always woolly and ill-defined.
Welcome to 'The Rarest Thing' Blog Tour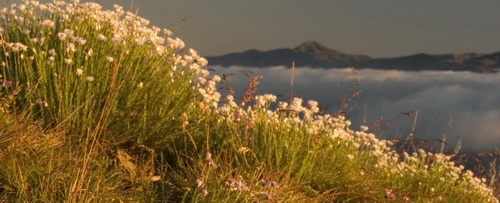 Join these Australian book bloggers from 24 October as they review 'The Rarest Thing'.
Please note - the paperback book is now SOLD OUT but the ebook is available on KOBO.
Monday, 24 October Kensington Review: Chris McGuigan
Tuesday, 25 October Annie Seaton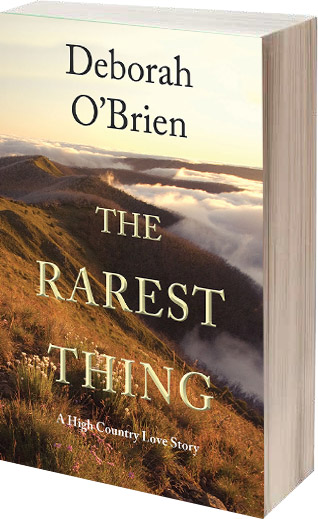 Wednesday, 26 October Duffy the Writer
Thursday, 27 October Reading, Writing and Riesling
Tuesday, 1 November Kay Wiggins
Wednesday, 2 Nov. Mrs B's Book Reviews
Thursday, 3 November J. F. Gibson
Friday, 4 November Booklover Book Reviews
Saturday, 5 November Ink Ashlings
Plus Guest Posts on these websites:
Goodreads review Shelagh Merlin
---
SOLD OUT
---

Review: Reality Big Guns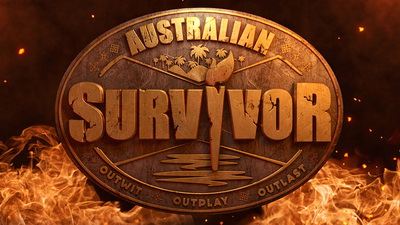 Source (WP:NFCC#4), Fair use, https://en.wikipedia.org/w/index.php?curid=48599159
As the TV calendar approaches the pointy end of the year, it's do or die for the free-to-air networks. So they've brought out the reality big guns, the shows involving real people thrown into unreal situations. These programs can rate through the roof - literally, in the case of The Block where roofs and ceilings come off at the drop of a hard-hat.
Whenever I watch The Block, I'm reminded that the interiors of my own house are sooo last decade. As someone who's been an owner-builder on two projects – one a major reno, the other a new build, I know how stressful and exhausting the whole process can be. That's why I like to do my renovating vicariously these days, reclining on the sofa with a glass of wine and watching other people do all the work. I've even been known to yell at the screen, reminding the contestants to wear their dust masks or measure twice and cut once. (This is akin to my tendency to shout 'Call for back-up!' during police dramas but that's a story for another day.)
Reality TV comes in many forms and there's something strangely compelling about matchmaking shows. So let's start with Married at First Sight, a program that turns the traditional romance trope upside down. The first episode features the weddings of five couples who have never met but have been matched 'scientifically' by a trio of psychologists. Subsequent episodes follow the newly minted relationships as they flourish, fizzle or implode. Against my better judgment, I've become hooked on this show. Watching the hapless couples, meeting at the altar, dressed in their wedding finery, makes for nail-biting suspense. Will it be attraction or rejection? One contestant said she would know either way in the first 90 seconds. Wow!
Unlike Married at First Sight, The Bachelor doesn't purport to be a 'social experiment'. And strictly speaking, it isn't reality TV either. More like the epitome of unreality, a bizarre fairytale where the handsome prince chooses his princess from among the two dozen glamorous candidates vying for his attention. The setting is a modern-day version of a fairytale castle (or, at least, the producers' vision thereof), complete with silk wisteria hanging from arbours, and a myriad of candles covering almost every available surface. Who lights them all and snuffs them out afterwards? I must check the credits to see if they employ a candle wrangler. (Stop Press: I just read that the show has a fire warden to deal with the candle situation. Thank goodness for that.)
Although the premise underlying The Bachelor is rather worrying, I have to confess I find it eminently watchable. Richie Strahan, last year's second runner-up for Sam Frost's heart, has been promoted to the starring role in this year's show. Richie seems to be a really nice guy - which is why I feel sorry for him as he squirms through the relentless rose ceremonies.
And now to the ultimate reality show, Survivor Australia. The contestants begin their 55 days on a tropical island with no shelter, no fire, no food and no creature comforts. That's harsh reality for you. Jonathan LaPaglia is a fine host who interrogates team members at tribal council with surgical precision. Maybe that's because he used to be a doctor before he became an actor.
I've left the cooking shows till last. The best ones, MasterChef and My Kitchen Rules, are in hiatus, and we're left with Zumbo's Just Desserts. Great title, tedious show, even with the delightful Rachel Khoo as co-host. The affable Adriano Zumbo might be the master of the macaron and the creator of the world's highest croquembouche, but he doesn't have a strong enough personality to carry a TV show. Zumbo's Just Desserts only serves to remind me of how much I miss Gary, Matt and George and their witty badinage.
Deborah O'Brien
August 2016
---
Subcategories
Home in the Highlands blogs