Review of Annie Seaton's Daintree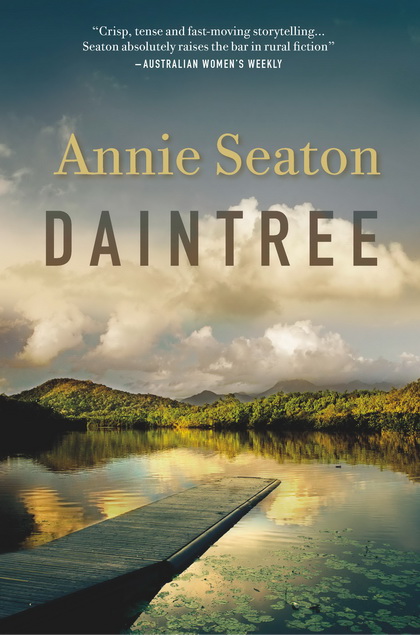 What's the next best thing to visiting the Daintree Rainforest in person? It's making a vicarious trip there, courtesy of Annie Seaton's latest novel, Daintree. The gorgeous cover sets the mood, while the evocative descriptions of tropical birds, perfumed plants and rushing creeks will effortlessly transport you to this Queensland paradise. But even in paradise, there are sinister forces at work, threatening the pristine environment and those who would protect it.
After studying medicine at Sydney University and completing her qualifications in Queensland, Doctor Emma Porter has made a life for herself in the Daintree, practising holistic medicine. She's even hoping to be chosen as the leader of an Outreach Program, establishing new medical clinics 'up the Cape'. But just as Emma's life seems to be settling into a pleasant routine, an old flame turns up in Dalrymple – Sydney doctor, Jeremy Langford, who is about to embark on his own tree change. The problem is that neither Emma nor Jeremy has quite let go of the past.
Over the course of the novel, you'll become acquainted with a strong supporting cast led by Emma's endearing bushie friend, George, and the indomitable Wilma Randall, an Aboriginal healer who lives in the heart of the rainforest and has introduced Emma to bush remedies. You'll also meet Troy Greaves, the manager of the Rainforest Centre, who shares her interest in preserving the local flora and fauna. And there's also a burly police constable by the name of Craig Anderson, who has been making a nuisance of himself with our Emma, and a supercilious pharmacist called Jock Newby, who considers her approach to medicine to be little more than quackery.
Meanwhile, the rainforest is under threat from human greed. And when George stumbles upon something suspicious, things become very nasty indeed. As the suspense intensifies, you'll find yourself frantically turning the pages to find out exactly what's going on and who's responsible.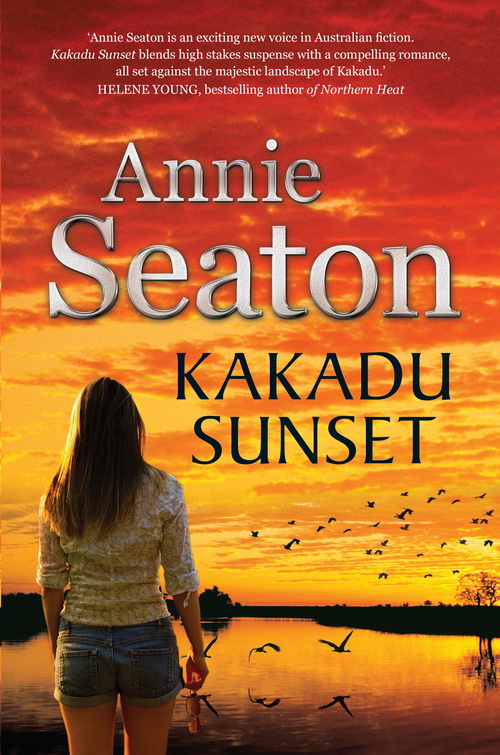 Like Annie's previous novel, Kakadu Sunset, Daintree seamlessly blends romance and mystery to create a gripping story. In both books, the settings are so lovingly and vividly described that they become characters in their own right.
I recommend that you pack Daintree in your beach bag this summer – you'll find it hard to put down. And I'm looking forward to the final book in the Porter Sisters trilogy – Dru's story – in 2017.
Read my exclusive interview with Annie here.
Daintree is published by Pan Macmillan Australia and is available from all good bookshops.
Deborah O'Brien
29 November 2016
---

'The Rarest Thing' Playlist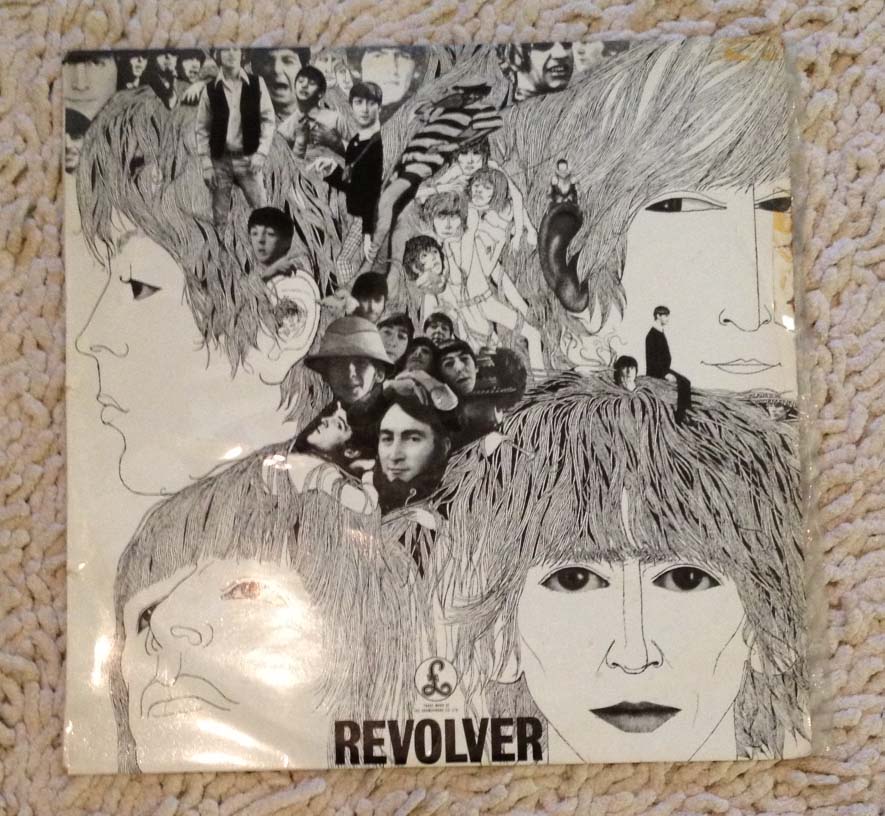 My battered copy of The Beatles' 1966 'Revolver' album
The music that fills our childhoods stays with us our entire lives, the lyrics and melodies of that era embedded in our brains. The songs from the mid-Sixties have played that role for me, and they will always be my favourites for the nostalgia they evoke.
When I was writing 'The Rarest Thing', a story set fifty years ago, right at the height of the 'Swinging Sixties', there was always a CD playing in the background – the Beatles, Cilla Black, Dusty Springfield, the short-lived but brilliant Mamas and Papas, the Beach Boys and many more.
Some of my favourite songs and their performers are referenced in the book, but no lyrics are included because getting permission is a copyright nightmare. Sometimes though, just the title is enough to create the mood.
If there's one song that sums up the spirit of the Sixties, I think it's Paul Simon's 'Feeling Groovy' ('The 59th Street Bridge Song'). I didn't allude to it in the book only because I thought it might be pushing the Sixties references too far to include a song whose title contains one of the 'in' words of the era. Does anyone say 'groovy' nowadays, or 'outta sight', for that matter?
If you've read my article called 'The Beatles and Me' (http://www.deborahobrien.com.au/index.php/blog/12-blog/151-blog-the-beatles-and-me), you will know that I adored the Beatles, and particularly Paul McCartney. In 1966 I also had a fleeting but intense crush on Scott Walker, to the extent that I glued his picture inside the lid of my little suitcase (yes, that's what we did in those days) over the top of Paul McCartney (sorry, Sir Paul). Tony Worsley was another big crush. Likewise, all four Monkees who made my little heart zing whenever I watched their TV show – they were the first made-for-TV boy band.
Nancy Sinatra's 'These Boots Are Made for Walkin'' topped the charts for weeks in 1966 and inspired a fad for white boots like the ones she wore with her mini-skirt in the TV clip. I begged my mum to buy me a pair but she said I was too young. 'When you're thirteen, I'll get you the boots,' my mother promised. But by then white boots were 'out' and they never came back into fashion. Ever since, I must have hankered for white boots on some deeply subconscious level because they found their way into my manuscript and kept turning up as the book progressed. One of my editors wanted me to remove the white boot references - she couldn't see the point. I responded by saying, 'Those boots are wish-fulfilment, they need to stay.' Besides, for me they epitomise 1966!
Here is the soundtrack to 'The Rarest Thing', together with some other personal favourites circa 1966, in no particular order.
'Good Vibrations' The Beach Boys
'Good Day Sunshine' The Beatles
'Wishin' and Hopin' Dusty Springfield
'These Boots Are Made for Walkin' ' Nancy Sinatra
'The Look of Love' Burt Bacharach
'Anyone Who Had a Heart' Cilla Black
'The More I See You' Chris Montez
'Homeward Bound' Simon and Garfunkel
'As Tears Go By' The Rolling Stones
'Eleanor Rigby' The Beatles
'Monday, Monday' The Mamas and Papas
'The Sun Ain't Gonna Shine Anymore' The Walker Brothers
'59th Street Bridge Song: Feeling Groovy' Simon and Garfunkel
'I Hear a Symphony' The Supremes
'Friday on My Mind' The Easybeats*
'Raining in My Heart' Tony Worsley*
'I'm a Believer' The Monkees
'Twilight Time' Billy Thorpe & the Aztecs*
'Bus Stop' The Hollies
'Spicks and Specks' The Bee Gees*
'The Carnival Is Over' The Seekers*
'Trains and Boats and Planes' Dionne Warwick
'What Now, My Love? Sonny and Cher
'Sunday Afternoon' The Kinks
'You Don't Have to Say You Love Me' Dusty Springfield
'We Can Work It Out' The Beatles
*Australian or British/Australian performers
What do you think? Was 1966 popular music's best year ever? If you were there, what was your favourite song and who was your favourite singer or band?
Deborah O'Brien
10th November 2016
---
Crafting Characters
Guest Post for Hey Said Renee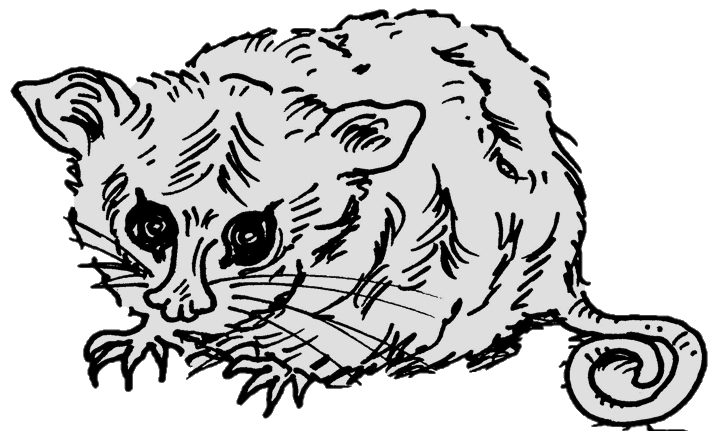 How do you come up with your characters? That's a question people often ask me. I wish I could tell them I compile meticulous character cards before I start writing and that I make a detailed plan indicating exactly what will happen to my characters over the course of the book.
That would be a logical and sensible approach to characterisation, but I have to plead guilty to doing the exact opposite. No cards, no plans, no details. Just an initial idea around which to build a character. It could be a mannerism, an accent, a personality trait or even a job. It might be a combination of those things but at the outset it's always woolly and ill-defined.
Welcome to 'The Rarest Thing' Blog Tour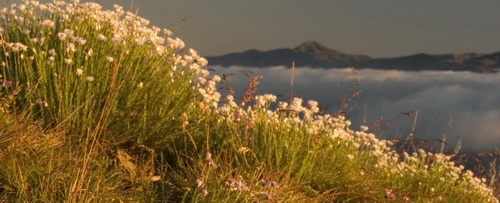 Join these Australian book bloggers from 24 October as they review 'The Rarest Thing'.
Links will appear as the reviews come online.
Monday, 24 October Kensington Review: Chris McGuigan
Tuesday, 25 October Annie Seaton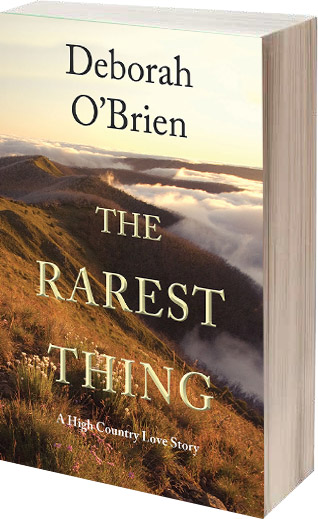 Wednesday, 26 October Duffy the Writer
Thursday, 27 October Reading, Writing and Riesling
Tuesday, 1 November Kay Wiggins
Wednesday, 2 Nov. Mrs B's Book Reviews
Thursday, 3 November J. F. Gibson
Friday, 4 November Booklover Book Reviews
Saturday, 5 November Ink Ashlings
Plus Guest Posts on these websites:
Goodreads review Shelagh Merlin
---
BUY THE GIFT EDITION PAPERBACK NOW
---

Winners of 'The Rarest Thing' Giveaway
1 October 2016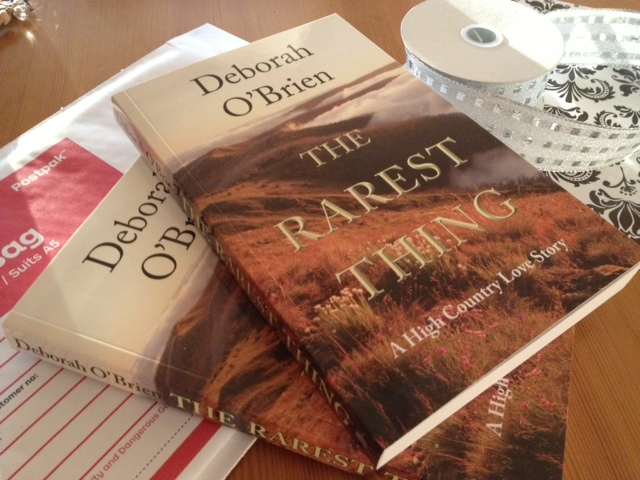 Release date: 1 November 2016
Many thanks to everyone who entered the giveaway to win one of two advance copies of 'The Rarest Thing'.
The winners are:
Delores B
Gayle H
Could you both kindly get in contact with me by email at:
This email address is being protected from spambots. You need JavaScript enabled to view it.
to let me know your mailing address and the name you'd like for the signed dedication on your book. Then I'll gift-wrap it and pop it in the post to you.
Please bear in mind that Monday is a public holiday in NSW so I won't be able to send your book until after that.
If you missed out on winning an advance copy, please note that you'll be able to buy the special gift edition of 'The Rarest Thing' and the ebook direct from the Lomandra Press website on 1 November 2016.
---