Film Review:
1917
The madness and futility of the First World War has been the inspiration for many fine films, beginning in 1930 with Lewis Milestone's version of the Erich Maria Remarque novel, 'All Quiet on the Western Front', which was a daring story for its time, in that it showed the horrors of war from the perspective of German infantrymen.
In Sam Mendes's '1917', it is the British with whom we sympathise, but in other ways, the themes are similar - incompetent and ego-driven officers, and troops who are treated as cannon fodder. Mendes, however, also gives us officers doing their best in impossible circumstances.
This film is based on a story told to Mendes by his grandfather, Alfred, to whom the film is dedicated. In that respect, it is a very personal project.
But what makes '1917' unique is the way it is filmed as a continuous shot or, at least, the illusion of one. We literally follow the two lance corporals, Blake (Dean-Charles Chapman) and Schofield (George MacKay), on their mission to cross no man's land and reach the Devonshire battalion in order to warn the colonel that they are heading into a German trap and they should call off their attack. For Corporal Blake, this mission is deeply personal – his brother is a lieutenant with the Devons.
We follow Blake and Schofield as they weave their way through the British trenches and then cross the battlefield, avoiding bomb craters filled with water and rotting bodies. Eventually they reach the abandoned German trenches, where a nasty surprise awaits them.
There are heart-stopping incidents along the way, as well as a poignant encounter with a young French woman who is caring for an orphaned baby, a scene which reminds us humanity can exist in the hell that is the Western Front. Possibly the most moving moment of the entire film is the scene involving the hymn 'Poor Wayfaring Stranger'. It brought tears to my eyes.
'1917' does not have leading men in the traditional sense. The two protagonists are little known* actors; their very anonymity makes the viewer's identification with them much stronger. There are some 'name' actors in the film – an almost unrecognisable Colin Firth as the general who sends the boys on their mission, Andrew Scott (Moriarty from 'Sherlock') as a world-weary lieutenant who couldn't give a damn, and the ubiquitous Benedict Cumberbatch in a brief but nuanced performance as the frazzled colonel in charge of the Devons.
'1917' is a moving story of the horrors of war. It has already won a Golden Globe for Best Drama and you can expect an Academy Award to follow for the film and its director.
*George MacKay plays a tortured Ned Kelly in 'The True History of Ned Kelly' (2019) alongside Essie Davis and Russell Crowe.
Deborah O'Brien
26 January 2020
---

Frosty Tales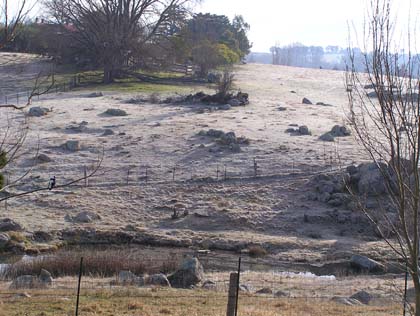 When I began planting my country garden, I had visions of French lavender hedges and geraniums in pots. By the end of summer that dream had become a reality. Then, one autumn morning, I discovered something very strange. Overnight the geraniums had turned brown and the lavender was drooping. Thinking that the plants needed watering, I gave them a generous soaking. For good measure, I trimmed off the worst of the drooping lavender stalks and removed the dead geranium flowers.
The next morning, I checked my garden, expecting a recovery. Instead, the lavender looked worse than ever. The remaining flower heads had begun to wilt, as though they were grieving for their lost companions. And the geraniums were barely recognisable. As I touched the leaves, they turned to dust in my fingers. What had happened, I wondered, to cause such havoc?
You guessed it. The culprit was that stealthy morning visitor – the dreaded frost! As a coastal gardener, I'd never experienced one before. Even now, when I know how destructive they can be, there are winter mornings when I find myself gazing out the living room window and marvelling at the white fields, glistening as if they've been dusted with crystallized sugar. But, believe me, the dark side of frost far outweighs its transitory visual delights.
So, how does a gardener fight back? You can monitor the weather forecasts and cover your plants in the afternoon or evening in anticipation of a frost. You can get up early and try to hose off the icy crystals – that is, if your hose isn't frozen. You can accept the losses and plant suitable things next time. Or you can abandon the idea of a garden altogether and watch luxuriant weeds filling the space. (Wouldn't you know it? Weeds are frost-hardy.)
What did I do? Something I should have done in the first place. I walked around town and checked out what was thriving in other people's gardens. I even pinched some cuttings from a rock-rose in the garden of our old courthouse (ten cuttings; one survived to grow into a lush shrub from which I now plan to take more cuttings).
Then I visited the local nursery and sought expert advice. What I learned was this. Choose the right plants for your climate. Even then, protect them for the first few winters and allow your plants to acclimatise. Don't remove frost-damaged tips until the frost danger has passed for the season – like a scab over a cut, they protect the ends of the stems. And don't expect geraniums to survive the winter. Then again, they might surprise you in the spring with a burst of new growth.
Since then, I've accumulated plants that seem to do well in our harsh climate (hot, dry summers and bitter winters) – rock roses, of course, buddleia (summer lilacs) and real roses. Owing to the low humidity, my country roses don't seem to have the fungal problems which afflict their city cousins.
Writers are fond of using the weather as a metaphor. Sometimes it works brilliantly; at other times it seems like a cheap trick. I have to confess I've incorporated a frost or two into my novel, MR CHEN'S EMPORIUM. Having read this article, you'll know it isn't merely a stylistic device I've thrown into the book to impress the reader. My feelings about the frost are real and visceral. So are those of my female protagonist, Angie Wallace, who hates frosts with a passion, even comparing them to Bram Stoker's Dracula, creeping up to suck the life out of the little plants she holds so dear.
Angie's right. The icy onslaught is likely to cause serious damage, and recovery can be a slow process. It may not happen this season, or even the next. And just when you start to bloom again, there may be setbacks. But slowly you will build frost-hardiness. And one day you may find that you have grown in ways you never imagined possible.
Deborah O'Brien
April, 2012
---

Life with a Platypus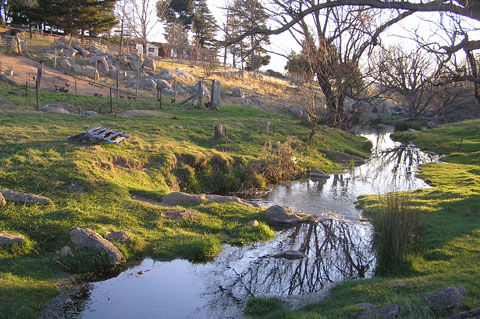 After years of fantasising about a weekender in the country, my husband and I finally bought a little cottage overlooking a creek on the outskirts of an historic town. It's a long drive from the Big Smoke, but we didn't let a practicality like that stop us. After all, we had fallen in love with the town and its old buildings, its green hillsides and most particularly, the platypus that lived in the creek. As if by special request of the real estate agent, the creature had even made an appearance on the very day we inspected the house, providing the 'wow factor' which clinched the deal.
Some years later, the platypus is still with us, though I'm not certain whether it's our original one or not. I'd like to think so. There's been a baby too, otherwise known as a puggle. A tiny version of its parent, yet full of bravado, floating on the surface and enjoying the sun. Then again, a fully grown platypus isn't very big – about 40 to 60cm, the experts say.
When we arrive at our cottage on a Friday afternoon, the platypus is usually waiting for us. Tired after the long car trip, we are instantly heartened by his presence, foreshadowed by neatly concentric ripples on the surface of the creek. Then we spot the curve of his back as he duck-dives for food. Sometimes he will move on quickly, but often he lingers and we watch him from behind a stand of reeds.
A couple of years ago, our slow-moving creek turned into a raging torrent after a heavy rainfall upstream. Willow trees cracked under the force of the water. Debris came hurtling past at a frightening speed. Creek banks were reconfigured by the tempest. As I stood in the rain, watching the creek rise, all I could think about was the platypus. What would happen to his burrows scattered at intervals along the banks? Would the little guy be washed away altogether? Panic struck as I recalled a story I'd read in a newspaper about a puggle found in the breakers of a South Coast beach. He had been washed all the way to the ocean by floodwaters.
So what became of our platypus?
By the next day, the water level had dropped and the creek was moving slowly again. Rubbish and tree branches had piled up against the stand of willows in front of our cottage. New pools had appeared and the course of the creek had altered. Oh dear, I thought. If the banks are gone, so are the burrows. I went and made myself a cup of tea and by the time I returned to the window, there he was, cavorting as if there had never been a flood.
Including a platypus in my book MR CHEN'S EMPORIUM seemed like a natural thing to do. In the novel, as in real life, he's like a magician's assistant, appearing from nowhere and vanishing just as quickly. All that's missing is the puff of smoke.
Deborah O'Brien
February, 2012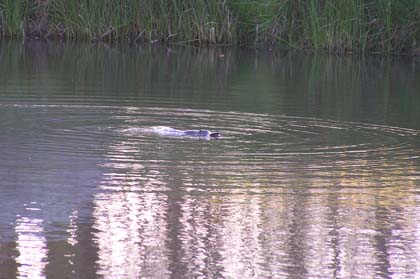 ---

Country Ways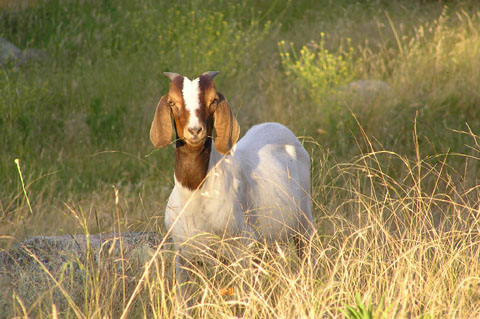 What's so great about living in the country, people ask me? The nineteenth-century poet, William Cowper said it all in his famous line: "God made the country, and man made the town".
Here are some of the things that make country life special for me:
Sheep bleating at night (in the city it's police sirens)

Frogs mumbling to each other in the creek

Flocks of black cockatoos before a rain shower (you can't get angry at them, even when they've littered your lawn with pine-cones and branches)

A lone bustard (Australian stork) patiently watching for prey among the reeds

A wallaby doing an elegant jump over a barbed-wire fence

Newborn lambs and calves at the end of winter

Tiny frogs as small as leaves

A baby wombat on the door step late at night

Church bells on a Sunday morning

A front-page story in the local newspaper about a lost teddy bear, complete with photo.

A mayoral election where the councillors' votes have resulted in a tie, so they draw a name out of a hat

And people who smile and say hello when they pass you in the street, whether they know you or not
Deborah O'Brien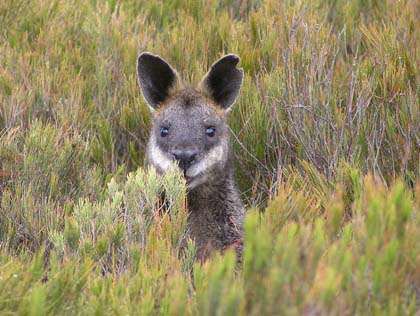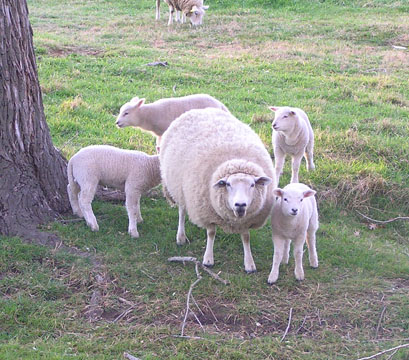 Subcategories
Home in the Highlands blogs