Film Review:
'The Dressmaker'
After a number of glowing recommendations from friends, I finally went to see 'The Dressmaker'. They were right. This is a wonderful film – funny, sad, quirky, engaging and beautiful to look at. It deservedly won People's Choice Award for Favourite Australian Film at the recent AACTA Awards.
The opening credits are filmed from above, showing a grid of dusty wheat fields divided by a highway. It's night-time and a lone Pioneer bus is heading towards its destination. Along the way it stops at a one-horse town somewhere in rural Australia, where an elegant and mysterious passenger, wearing a 'New Look' outfit, alights from the bus and deposits a wooden Singer sewing machine case on the ground. It's the Dressmaker herself, Tilly Dunnage, returning to her hometown of Dungatar to care for her mother who is ill and apparently suffering from dementia.
Set in 1951, 'The Dressmaker' is a tale of vengeance and redemption, a variation on the parable of the Prodigal Son, except that this is about a daughter, and she is not welcomed with open arms – quite the opposite. The story will resonate with anyone who was once bullied in the schoolyard and has always dreamt of returning to their hometown, glamorous and successful, to confront their persecutors. There's also the added element of seeking out the truth about a long-ago death which has tainted many lives.
Veteran cinematographer Don McAlpine ('Breaker Morant' and 'My Brilliant Career') bring us dusty, sepia landscapes studded with dead gum trees, granite outcrops and squeaking windmills. The little town of Dungatar has one short street lined with archetypal wooden buildings. On a hill within putting distance of the town are the local tip and the rundown house belonging to Tilly's mother, played with the perfect mix of histrionics and poignancy by Judy Davis, who won an AACTA as Best Supporting Actress.
The cast of 'The Dressmaker' is faultless. As Tilly, Kate Winslet gives one of the finest performances of a brilliant career, delivered in the best Australian accent I've heard from a non-Australian actor – in fact, it's so good you don't even notice it! In the supporting cast we encounter old hands such as Barry Otto, Terry Norris and Julia Blake, and a new generation of stars including the intriguing Sarah Snook ('The Beautiful Lie' and 'The Secret River') and the azure-eyed hunk Liam Hemsworth (this bloke is so gorgeous he doesn't need to act).
Hugo Weaving is charming as a cross-dressing policeman, while Rebecca Gibney and Shane Jacobson are suitably jovial and harried as the proprietors of the general store with its iconic Golden Fleece signpost featuring the yellow ram. I loved Kerry Fox as the spiteful schoolteacher, Gyton Grantley as Hemsworth's 'slow' brother, and Shane Bourne as the villain (well, one of the villains).
And finally there would be no film without the fabulous frocks, designed by Marion Boyce and Margot Wilson, which transform the ladies of the town from frumps to pinup girls. Sarah Snook's makeover, in particular, is a delight.
'The Dressmaker' is directed by Jocelyn Moorhouse and produced by Sue Maslin from the novel of the same name by Rosalie Ham (which I'll definitely be putting on my Christmas list). The screenplay was written by Jocelyn Moorhouse and her husband, P.J. Hogan.
In short, 'The Dressmaker' is a beautifully crafted film which swings between comedy and pathos and never fails to enchant.
TRIVIA: Sue Maslin and Rosalie Ham went to high school together.
Deborah O'Brien
13 December 2015

'The Trivia Man'
Trivia Quiz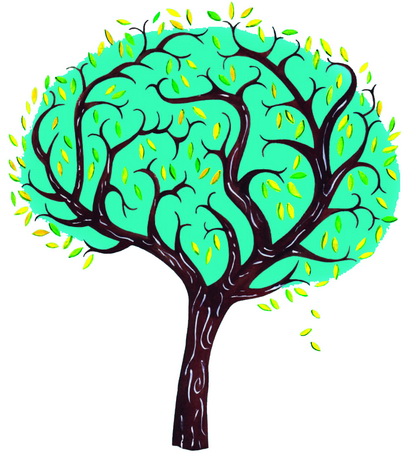 Answers at the bottom of the page.
1. What is Kevin Dwyer's original team name?
2. Maggie Taylor teaches:
A. French and German B. Music C. French and Latin D. P.E.
3. Which character in the book says, 'Everyone has their quirks'?
A. Peter the psychologist B. Stephen, Patrick's father C. Kevin Dwyer
D. Maggie Taylor
4. The Usual Suspects win the fancy dress prize on the literary-themed night.
Which classic children's book by Maurice Sendak provided the inspiration
for their costumes?
5. What answer did Kevin suggest for the following question:
What do the following actors have in common?
Sean Connery, John Wayne, Frank Sinatra, Charlton Heston
6. What is the name of the Professor's wife?
7. How old is Kevin?
A. 28 B. 38 C. 48 D. 58
8. Which character comes to the movie night dressed as Ginger Rogers?
A. Maggie B. Mei Zhen C. Ash D. Carole
9. For her entire adult life Maggie has been besotted with one man. Who is he?
10. Which team came third in the trivia competition?
A. The Amazons B. Teddy and the Dreamers C. The Usual Suspects
ANSWERS:
1. One Man Band 2. C. French and Latin 3. B. Stephen 4. 'Where the Wild Things Are' 5. They all wore toupees. 6. Miss Kitty 7. C. 48 8. B. Mei Zhen 9. Josh/Dr Josh/Joshua Houghton 10. A, Amazons
November 17, 2015
---

Writing and Art
I've never been sure whether I'm an artist who also writes, or a writer who happens to paint. I've done both for as long as I can remember, probably from the time I could hold a pencil in my hand.
Read more at the Australian Rural Romance website
---
Another Bookish Trivia Quiz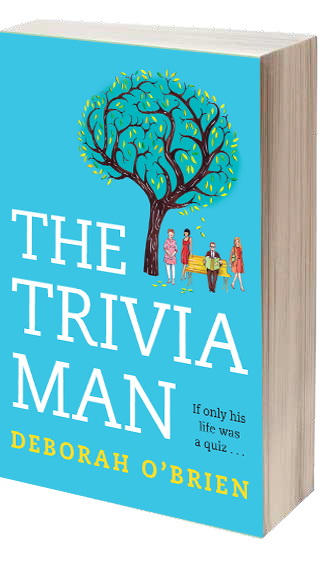 By popular demand, I've devised another trivia quiz for those who love literary minutiae.
Answers at the end.
1. Which novelist, born in 1828, wrote this famous first line?
"Happy families are all alike: every unhappy family is unhappy in its own way."
And can you name the novel?
2. Which of the following fictional detectives was not created by an Australian author?
A) Phryne Fisher
B) Jack Spratt
C) Cliff Hardy
D) Jack Irish
3. 'Tomorrow is Another Day' was one of the early, abandoned titles of which bestselling novel published in 1936?
4. This Australian novel was written in 1977 and made into a mini-series in 1982. It's said to be one of the top 50 bestselling novels of all time. What is its title?
5. 'It was the best of times, it was the worst of times.'
This is the first line of which novel by Charles Dickens?
6. Nick Carraway is the narrator of which iconic American novel?

7. Which novelist, born Mary Ann Evans, said: 'It's never too late to be what you might have been'?
8. Before they became novelists, which career did the following authors have in common?
Marcus Clarke, Michael Robotham, Geraldine Brooks, Susan Duncan

9. Which of these houses does not appear in a Jane Austen novel?
A) Thrushcross Grange
B) Netherfield
C) Donwell Abbey
D) Pemberley

10. 'Schindler's List' is the film made by Steven Spielberg from Thomas Keneally's Booker Prize-winning novel. But what is the title of the book?
11. Name the classic Ray Bradbury novel about the burning of books, which was made into a film by François Truffaut in 1966.
12.Which of these fictional detectives was created by novelist Peter Robinson?
A) DCI Jane Tennison
B) DCI John Barnaby
C) DCI Alan Banks
D) DCS Christopher Foyle
ANSWERS
1.Leo Tolstoy, 'Anna Karenina
2. B) Jack Spratt created by Jasper Fforde
3. 'Gone with the Wind
4. 'The Thorn Birds'
5. 'A Tale of Two Cities'
6. 'The Great Gatsby'
7. George Eliot
8. Journalism
9. A) Thrushcross Grange, the home of the Lintons, from 'Wuthering Heights' by Emily Brontё
10. 'Schindler's Ark'
11. 'Fahrenheit 451'
12. C) DCI Alan Banks
Deborah O'Brien
First written for Random House website June 2015
---

'The Trivia Man' Blog Tour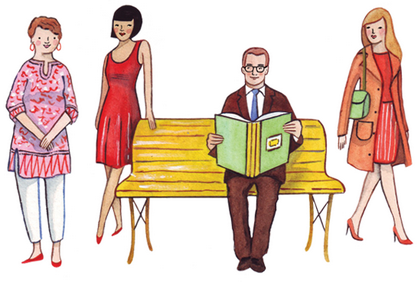 While I was off doing book talks, Kevin Dwyer, my Trivia Man, was away on his own trip - a blog tour visiting nine different websites!
Many thanks to the following book bloggers who invited Kevin into their respective domains.
You can read each of the reviews by clicking on the link.
June 8 Annie Seaton Romance
June 9: Duffy the Writer blog
June 11: Araneus 1 - Terry R. Barca
June 12: Sweet Little Pretties
June 14: J. F. Gibson
June 16: Starts at 60
June 17: The Bookshelf Gargoyle
June 20: Booklover Book Reviews
June 22: Luvz Alkemy
And here's my interview with J.F. Gibson about my relationship with Kevin Dwyer and my own connection with trivia and quizzes, plus some practical tips for aspiring writers.
---

Launching 'The Trivia Man'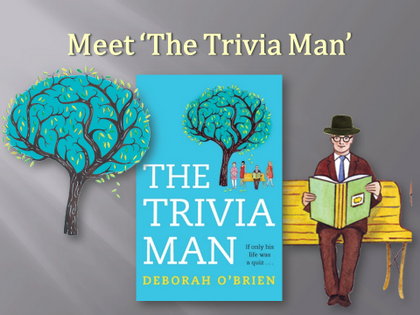 What a great time we had yesterday launching 'The Trivia Man' at Hurstville City Library. Thank you to everyone who attended, and special thanks to those who sent or brought flowers. A big thank you to the lovely Sue, head of adult collections at the library, and events coordinator Julieanne for their hospitality and all the work that went into organising things, including the yummy morning tea. I'm also grateful to the delightful Janet Grundy, who has supplied and sold books so graciously at all three of my Hurstville events.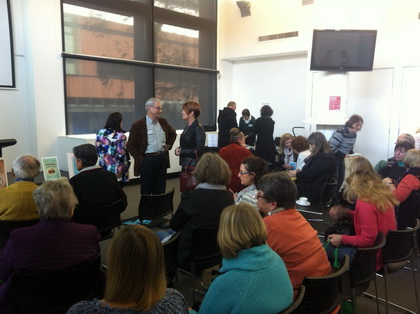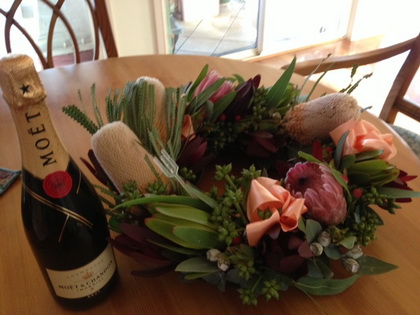 On the eve of the Queen's Birthday long weekend and amid an outbreak of flu that has hit so many people, it was wonderful to see such a big crowd. I was thrilled to catch up with singer, songwriter and life coach, Lindsay Drummond, whom I first met when she performed a song she had written about Rose Scott at the eponymous Women Writers' Festival last year. Lindsay came all the way from the Southern Highlands and here's a quirky coincidence for you - she's a much-in-demand trivia host in the Goulburn area. It was also great to catch up with some colleagues from Sydney Tech High where I taught many years ago. And some of my lovely painting friends were present too (below).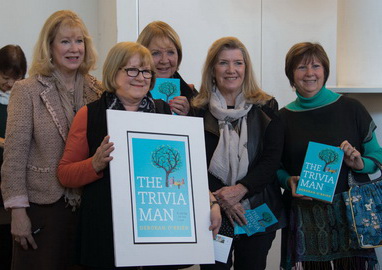 In my talk I discussed the inspirations for 'The Trivia Man', my dalliance with Kevin Dwyer which turned into a long-term relationship (four and a half years and counting) and my own connection with trivia and quizzes. I also threw in some trivia questions, all deftly answered by the audience. They, in turn, posed some interesting questions of me – What is it about this fascination our society seems to have with trivia? Is Kevin based on anyone you know? (Yes, me! Or at least, the nerdy quiz kid side of my personality.) Was it cathartic to write the story? And many more.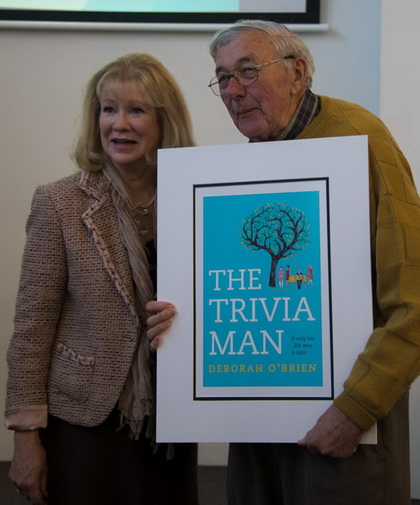 Read about the rest of my book tour here.
Deborah O'Brien
6 June 2015

BLOG ARTICLES BY THEME
FILMS & TV (23)
Film Review: 'Alone in Berlin'
Film Review: 'The Fault in Our Stars'
Film Review: 'The Grand Budapest Hotel'
Film Review: 'The Hundred-Foot Journey'
Film Review: 'Magic in the Moonlight'
Film Review: 'The Monuments Men'
Film Review: 'Saving Mr. Banks'
Film Review: 'Twelve Years a Slave'
Film Review: 'The Water Diviner'
My Four Favourite Stories about Platonic Love
My Top Five Films about Politics
A World Without Books: Fahrenheit 451
A World Without Downton: the 'Downton Abbey' Finale
HOME IN THE HIGHLANDS (5)
Home in the Highlands: Autumn May 2018
Home in the Highlands: The Flying Carpet July2018
Home in the Highlands: A Tale of Two Chandeliers April 2018
Home in the Highlands: The Secret Garden April 2018
Home in the Highlands: Finding the Dream Home March 2018
COUNTRY LIFE (7)
The Case of the Missing Monotremes
When a Platypus's Fancy Turns to Love
ON WRITING (30)
An Aspiring Author's Guide to Book Jargon
Book Review: 'Kakadu Sunset' by Annie Seaton
Book Review: 'Lake Hill' by Margareta Osborn
Book Review: 'The Princess Diarist' by Carrie Fisher
Crafting Characters (Guest Post for 'Hey Said Renee')
Five Things I Love About Writing Fiction
My Four Favourite Stories about Platonic Love
My Five Favourite Books about Unrequited Love
The Five Books That Have Influenced Me Most
My Top Three Tips for Aspiring Authors
My Top Six Tips for Writing Historical Fiction
Never Write When You're Hungry
Q&A with Annie Seaton, author of 'Kakadu Sunset'
Rose Scott Women Writers' Festival 2014
A World Without Books: Fahrenheit 451
DOGS (7)
RECIPES (2)
SEASONS (7)
HISTORY and NOSTALGIA (8)
Déja vu: Lessons from the Spanish Flu
A Gallipoli Story: Finding Uncle Arthur
A Gallipoli Story: The Lost Shearer
Recreational Sewing in Cesarine
The Victorian Art of Scrapbooking
CAMILLE DUPRE
MR CHEN'S EMPORIUM (8)
Inspirations for 'Mr Chen's Emporium'
The Jade Widow@Mr Chen's Emporium
THE JADE WIDOW (7)
Fairytale Turrets and Other Fantasies
The Victorian Art of Scrapbooking
A PLACE OF HER OWN (4)
Launching 'A Place of Her Own'
My Next Book: 'A Place of Her Own'
THE TRIVIA MAN (11)
Meet the Cast of 'The Trivia Man'
The Nerd as Hero (Guest Blog at Dark Matter Zine website)
'The Trivia Man' Trivia Competition
THE RAREST THING (4)
'The Rarest Thing' Blog Tour 2016
---
---
View all the articles by date from the most recent here.
View all the articles by theme here including my film reviews and Home in the Highlands articles.
---
LATEST BLOG ARTICLES
Déja Vu: Lessons from the Spanish Flu Pandemic June 2021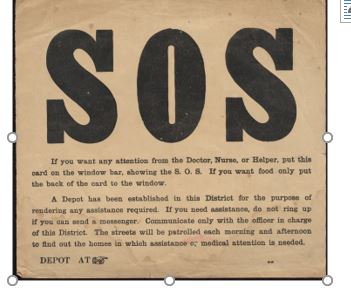 Parallels between the pneumonic fever pandemic of 1919 and Covid-19
The 'Camille Dupré Songbook May 2020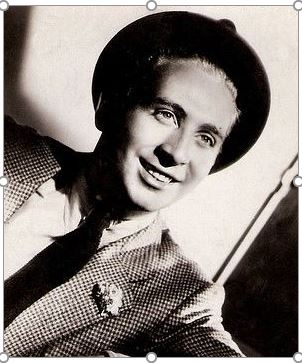 The 1930s and '40s songs which became the soundtrack for the story.
Researching 'Camille Dupre' May 202o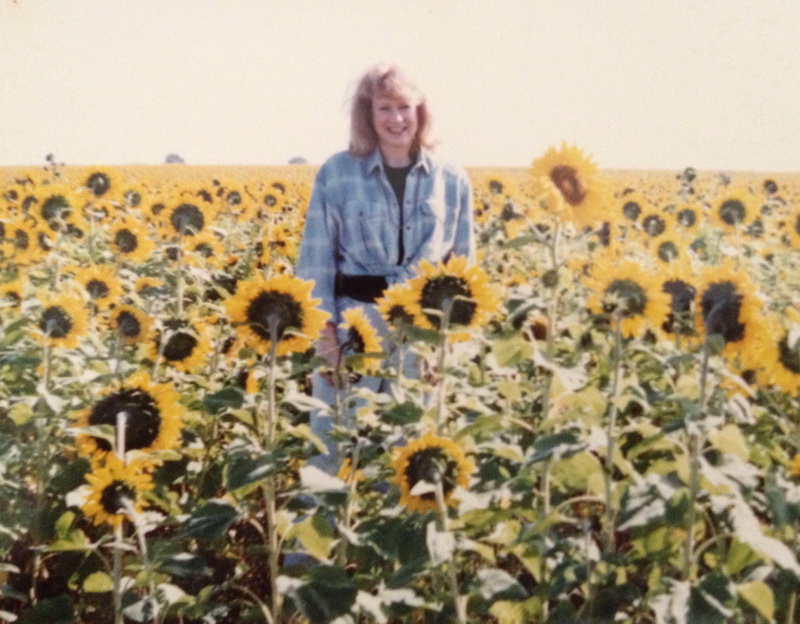 Creating a balance between historical authenticity and well-paced storytelling.
My Top Three Tips for Aspiring Authors March 2020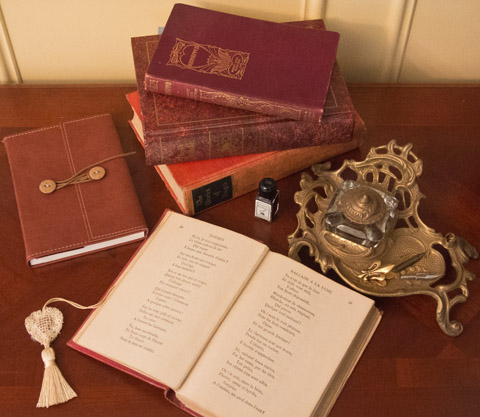 Getting started on your writing journey.
Writing and Art March 2020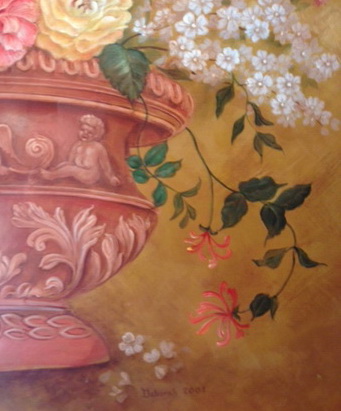 I've never known whether I was an artist or a writer but both have come together in my books.
The Five Books That Have Influenced Me Most March 2020
Here are five books that I read before I was twenty but have stayed with me all my life.
My Top Five Films about Politics Feb 2020
Why politics makes the perfect subject matter for thrillers and comedies alike.
Film Review: '1917' Jan 2020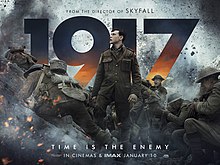 An immersive film about the horrors of trench warfare