Molly Grows Up:
Her First Year in Pictures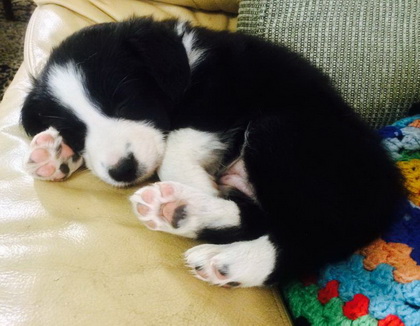 Baby Molly (then called Willow). Pic: Mary Anne Bunn
This week Molly turned one. Her first year went swimmingly until October when she swallowed a rock which lodged in her intestinal tract. The technical name is foreign body obstruction or, as the vets call it, FBO.
If you have a dog, the symptoms to look out for include: vomiting, lethargy, and growling when being picked up. Molly wouldn't eat her breakfast (unheard of) and just wasn't herself so we rushed her to the vet. Thank goodness we did. The vet could actually feel the stone, while an X-ray confirmed its shape and location. Molly was operated on that morning and came home four days later, a very wan little girl (although she had managed to chew through her IV tube and nibble at her heat pad before being caught in the act!)
Anyway, those worrying days are behind us now and Molly is her bouncy self again. The only problem is she's still collecting pebbles and stones and arranging them in her bed. I have no idea why! If I confiscate them, she finds more, along with the odd feather, gumnut or flower (only pink flowers though).
Molly celebrated her first birthday at our cottage in the country with Angel, her best friend, surrogate sister and ever-patient mentor.
Here's Molly's first year in pictures.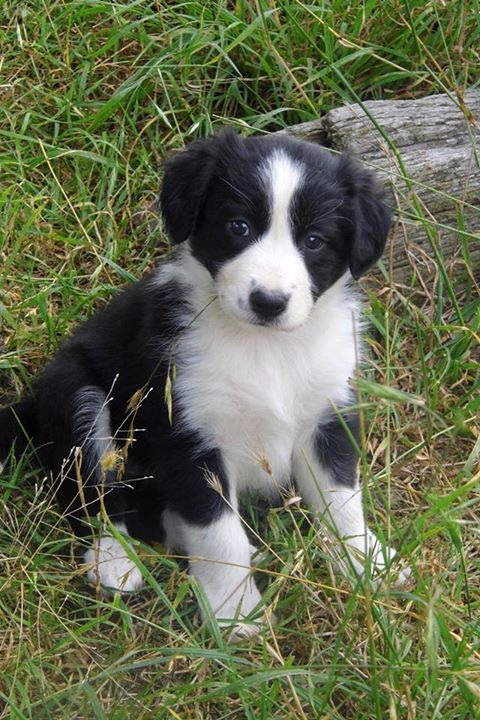 Pic: Mary Anne Bunn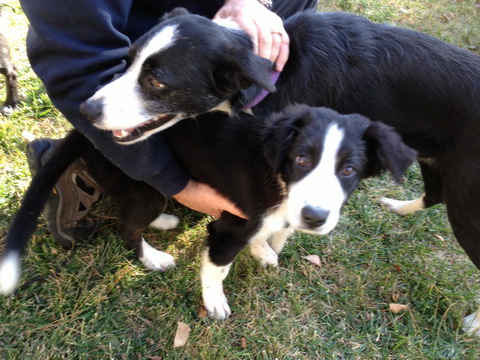 Molly with her mother Kimmie. Pic: DOB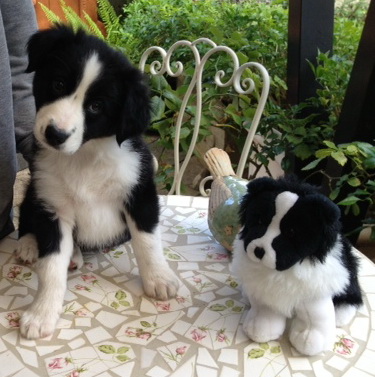 Molly with a lookalike. Pic: DOB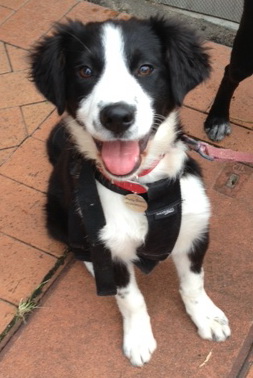 Molly at four months. Pic: WGH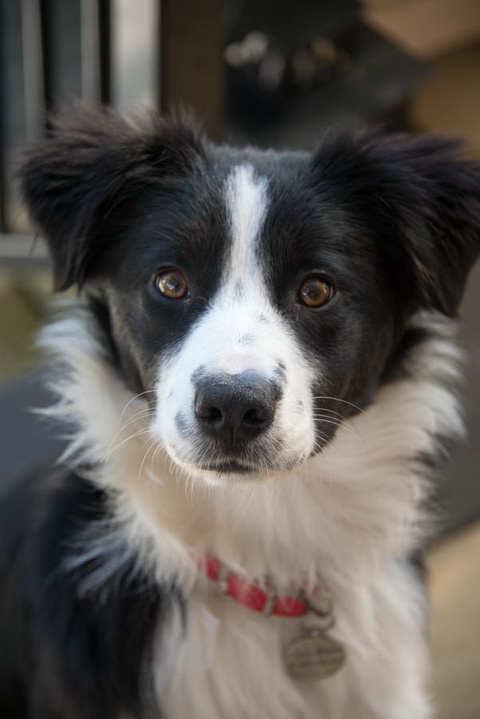 Molly at six months. Pic: WGH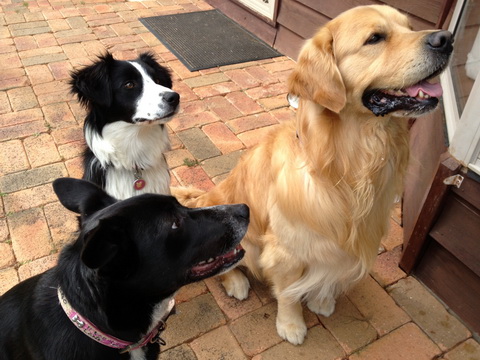 Molly, Angel and Cody. Pic: DOB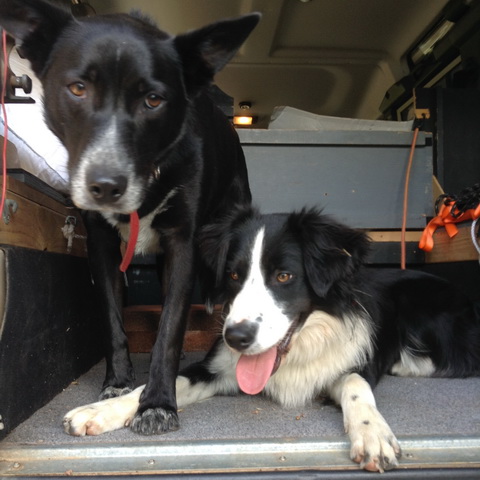 Angel and Molly in the Defender, ready for a trip to the country
Follow Molly and Angel on Facebook.

Deborah O'Brien
3 February, 2016
---

Film Review: 'The Revenant'
It's ten days since I saw 'The Revenant' and I still haven't decided whether it's a mesmerising cinematic masterpiece about endurance, revenge and retribution ... or a gratuitous celebration of violence for its own sake.
Either way, this film is beautifully photographed by cinematographer Emmanuel Lubezki, who gives us swampy forests and sweeping white landscapes, frequently stained with blood. Director Alejandro Iñárritu (of 'Birdman' fame) gets in close at every opportunity, which bring us, as viewers, right into the story.
One thing I can guarantee about 'The Revenant' is that you won't be bored. Instead, you will be spellbound or sickened (or both) by the graphically depicted violence. The camera lingers over every gory detail – whether it's a grizzly bear attacking our never-say-die hero, Leonardo Dicaprio, or a horse being disembowelled. (Warning to horse lovers: do not go to see this film.)
In his role as 19th century fur trapper Hugh Glass, Dicaprio has been nominated for just about every Best Actor Award on offer and has already won the Golden Globe. I have no doubt he will take out the Oscar too. Dicaprio delivers a bravura performance, aided by some grotesquely realistic make-up. In that respect, he reminds me of John Hurt in David Lynch's 'The Elephant Man'.
There can't be a hero without an adversary, and Inarritu and cowriter, Mark L. Smith have created a stereotypical villain with nary a redeeming feature. Somehow the mercurial Tom Hardy fleshes out this character to the point that he almost steals the picture, though I'm not sure about the down-home accent which often morphs into Brandoesque mumbling.
Domhnall Gleeson (from 'About Time') is excellent as the noble captain who actually cares about his men's welfare, while Forrest Goodluck is perfect as Glass's son, Hawk.
When I first heard about 'The Revenant' I assumed it would be in the spirit of the wonderful 'Jeremiah Johnson' (directed by Sydney Pollack and starring Robert Redford). While both stories are inspired by true events and involve a frontiersman seeking revenge for the murder of his loved ones, 'Jeremiah Johnson' is much more nuanced, especially in its depiction of Native Americans.
P.S. After I finished this review, I read what other people have to say about 'The Revenant'. Most of them call it a masterpiece; I still have my doubts.
Deborah O'Brien
25 January, 2016
---
Q&A with Annie Seaton
Author of 'Kakadu Sunset'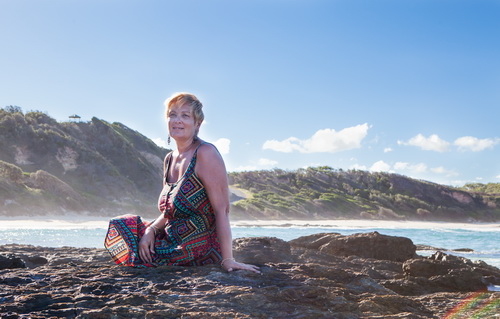 Annie Seaton is the author of 'Kakadu Sunset', a captivating new novel from Pan Macmillan Australia. She is also an award-winning e-book author. I'm delighted to have the chance to chat with Annie about her writing career.
Annie, you've had a varied and respected career as an educator. What inspired you to begin writing fiction?
Deborah, the desire to write has always been a part of me. I remember walking into a public library in Brisbane with my mother when I was four years old and my love affair with the written word began. Reading became my favourite activity from that day on but although my initial career was in librarianship, the desire to write was always there, however the opportunity to write was delayed by study, career, marriage and family.
Kakadu National Park is more than a mere backdrop for your first full-length novel – it's almost a character in its own right. Would you agree?
Absolutely! Kakadu is not just a geographical location. Although the physical landscape of the park is majestic, much of its beauty comes from the spiritual sense that surrounds you as you walk through the park. The silence is amazing. Aboriginal people have occupied the Kakadu area continuously for at least 40,000 years and the park is renowned for the richness of its Aboriginal cultural sites. Walking through those sacred places had a profound effect on me. Ubirr Rock and Jim Jim Falls are unforgettable.
Ellie Porter, your female protagonist, is an intrepid helicopter pilot. The scenes in the helicopter (which would have been a nightmare for me to write as I'm mechanically challenged) are so deftly written that I'd think the author was a pilot herself! How did you go about researching Ellie's job?
That's a great question. Ellie's profession just happened; it wasn't even something I had consciously planned. I had never been in a helicopter because I don't like heights or small planes, let alone helicopters! So as all good researchers do, I went hands on researching and took a helicopter training flight. It was absolutely awesome and I was much better placed to convey the sense of piloting a 'bird' because I had done it.
Kakadu Sunset is the first book in the Porter Sisters Series? Can you tell us a little bit about this trilogy? And will the next two novels weave together romantic and suspense elements in the same way as this one?
Book Two, 'Daintree Sunrise' is complete and with my editor now. I won't give away any clues, but again, it weaves together suspense and romance, and some eco-environment issues. I am currently researching and writing Book Three, 'Kimberley Moonlight' and loving it. It is shaping up to be my favourite as this one has a real combination of environment, cultural issues, suspense and a foray overseas as well as being set in the East Kimberley. I love writing strong female leads, and Drusilla in Book Three is a very strong and feisty character.
Your travels provide inspiration for your stories. Do you write while you're on the road, or do you wait until you're back home behind your desk?
The story simmers away in my mind as we travel, and I jot down ideas. It takes a few weeks for the threads to join together in my head and then I sit down and write very quickly when it has all come together and I am back at my desk.
Which writers have most influenced your own writing?
I have very eclectic taste in my choice of reading, so I had to think about this answer. Strangely enough, it is historical writers such as Sharon Penman, Diana Gabaldon and Anya Seton who shaped my writing. The ability to let the reader feel with a character is not genre specific, and I always wanted to be able to make a reader become emotionally entangled with the characters as I reading those particular authors.
And finally, what are your top three tips for aspiring novelists?
Persevere. Have determination, and keep the faith in yourself. Develop your own voice, follow your heart and stay with what you believe.
Thanks for having me visit, Deborah.
It's been a pleasure, Annie.
You can read my review of 'Kakadu Sunset' here.
And visit Annie's website here.
---
Book Review: Kakadu Sunset
by Annie Seaton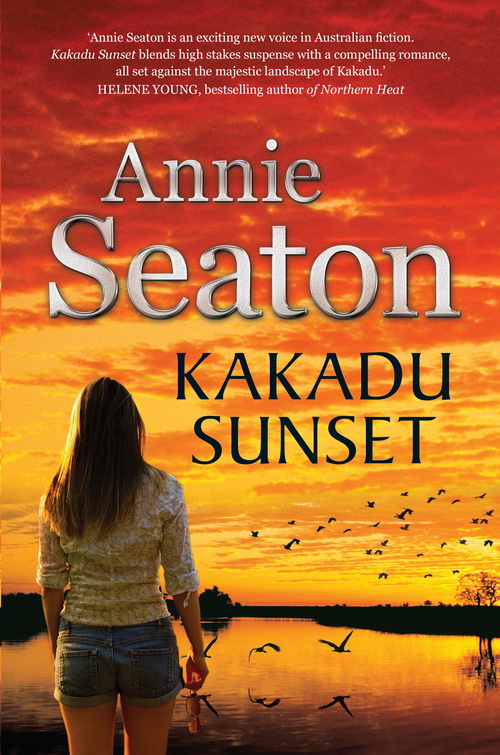 If you were to make a judgment about this novel based on a glance at the young woman on the cover, dressed in skimpy shorts and standing beside a lagoon, glowing orange in the dying light, you might assume Annie Seaton's 'Kakadu Sunset' is a typical romance novel. But you'd be wrong. There's far more to this book than meets the eye. As well as its strong romantic elements, it also happens to be a riveting enviro-thriller with some very serious issues simmering under the surface.
Ellie Porter is an intrepid helicopter pilot, who takes tourists on scenic flights over Kakadu National Park. Having grown up on a mango farm adjoining the Park, Ellie is passionate about the area and its preservation. One day, when she is flying over the old property, she notices extensive man-made scars in the earth and resolves to discover exactly what is going on.
Meanwhile, Ellie finds herself with an attractive new colleague by the name of Kane McLaren, who happens to be the stepson of the current owner of her family home. Can he be trusted to help in her search for the truth, or is he in cahoots with those who are defacing the landscape?
The main characters are well drawn. Ellie is a smart, feisty, capable woman in a job that is traditionally male. Kane is also interesting, as much for his 'muscled arms and tight abs', as for the secrets lurking in his recent past.
This book is a real page-turner, and I love the way the author has made the crocodile a leitmotif, weaving its way through the story in both a physical and a metaphorical sense. Annie Seaton's prose is lucid and polished, and her descriptions of the Kakadu landscape vivid and lyrical.
I look forward to the other books in her planned trilogy. Read more in my interview with Annie Seaton.
And by the way, all you film producers out there, here's a great commercial screenplay in the making.
IN A NUTSHELL:
With its strong characters, evocative prose and mix of romance and suspense, Annie Seaton's 'Kakadu Sunset' will not only transport you to one of the most magnificent landscapes on earth but also keep you on the edge of your seat until the very end.
'Kakadu Sunset' is published by Macmillan Australia and is now available at all good bookshops and online.
Deborah O'Brien
18 January 2016
---
Subcategories
Home in the Highlands blogs