A Winter's Tale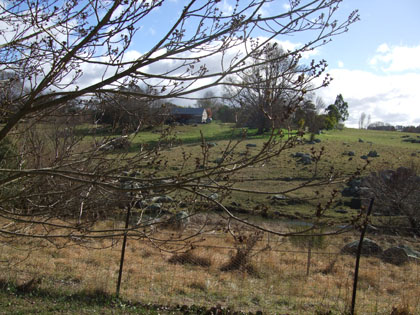 Winters can be rather bleak in my part of rural New South Wales. This year, however, the average July daytime temperature was a mild 13 degrees as opposed to a historical mean of 11 degrees.
Already the roses are starting to bud, new lambs are gambolling in the paddocks and I haven't seen a morning frost in days. Am I jinxing myself by telling you this? Probably. After all, there's still another month remaining until winter is officially over. And here in the Southern Tablelands, winters are wont to last considerably longer.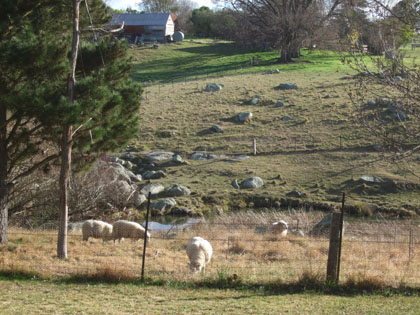 Around my garden the wattle trees are in bloom – a glorious, glowing yellow. They're such a contrast to the bare tracery of branches on the deciduous trees.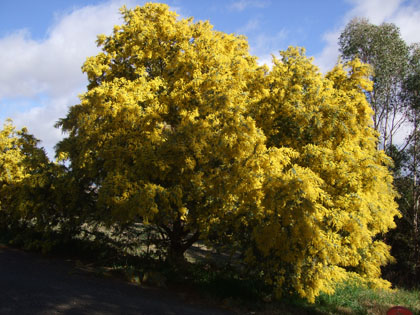 This morning my dog and I went out early for some platypus spotting down by the creek. Instead, we found a flurry of ducks, some beautiful cows and a small flock of sheep with three adorable lambs.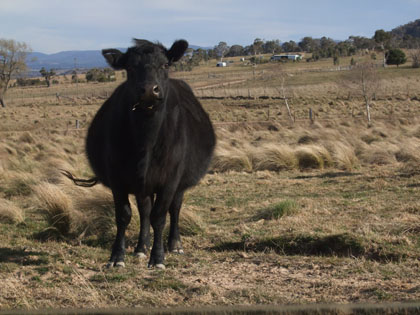 Deborah O'Brien
August 4, 2013
---

'He Who Would Valiant Be'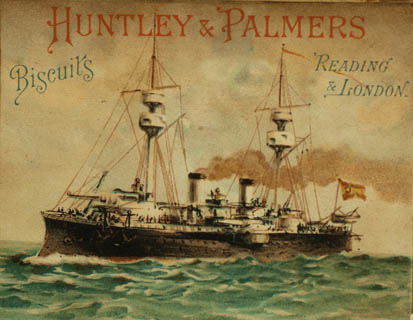 In February of 1885, the news of General Gordon's death during the fall of Khartoum reverberated around the British Empire, even to the far-flung Antipodes. Ever since the previous year, Australians had been anxiously following the story of the besieged general and his garrison, courtesy of newspapers such as The Sydney Morning Herald and the Argus.
During the previous decade the reporting of news had been revolutionised by a system of electric telegraph lines and submarine cables, commonly known as 'the Extension', joining Australia to London via Singapore and Bombay. In 1884 the telegraph line connecting Khartoum to Cairo was severed by rebels, and so were communications. After that, the only means of contacting the outside world was by letter, usually sent by steamer sailing up the Nile. Sometimes the mail was hijacked. And even if a letter did get through, it would take weeks to reach London.
Consequently rumours swirled as to Gordon's fate. Although he was killed on January 26, news didn't reach London until the second week in February. Australian newspapers reported his death on February 12. By the 14th the NSW government had already offered to send a contingent to participate in a campaign to avenge his death.
Who was General Gordon, anyway? Well, at the time, he was considered one of the British Empire's greatest heroes. He had served in China where he was dubbed 'Chinese Gordon' by the emperor. In Africa he'd fought the slave trade. In the wake of a rebel uprising in the Sudan, there was pressure from the British public and the Opposition to send Gordon to sort out the situation and evacuate the Egyptian forces stranded there. The Prime Minister, William Gladstone reluctantly agreed. But soon the General, who'd been sent to save the day, found himself besieged and in need of being rescued.
Although very few modern-day Australians realise it, Gordon's death precipitated the self-governing colony's first involvement in a foreign war. It was a brief campaign involving about eight hundred men raised in New South Wales largely from volunteers, but also from the First NSW Regiment.
Most people embraced the war, seeing it as 'a great adventure,' but there were some who disagreed with the NSW involvement – The Bulletin newspaper, the former Premier, Sir Henry Parkes (who had retired from politics but stood again to protest the war) and protesters among the general populace. In THE JADE WIDOW I describe the rush to enlist, as well as the embarkation day only a couple of weeks later, when a public holiday was declared and tens of thousands of Sydneysiders lined the streets to watch the Contingent march from Paddington Barracks to the Quay.
There were no deaths in action, largely because there was very little action at all. By the time the NSW Contingent arrived at the end of March, it was almost over. They were part of an assault on the desert settlement of Tamai; then things fizzled out. After that, the Australians were sent to help protect the building of the Berber railway. In early May they received news they would be going home. There were nine deaths in total, as a result of disease. Two privates made it home, only to die in the Manly Quarantine Station overlooking Sydney Harbour.
Afterwards, there were parades and banquets, medals and souvenir booklets. The campaign was a precursor of bigger, deadlier Imperial wars to come – the Boer War in South Africa and then the Great War, in which over 400,000 men enlisted from a population of around five million.
Echoes of that war haunted my childhood. In the aftermath of Gallipoli, my grandfather, along with a bunch of other patriotic young men from central-western NSW, who called themselves the 'Boomerangs', marched to Bathurst to enlist. (See the Australian War Memorial website for more about the trip.) For my granddad, Ted, it was a very personal decision.
His older brother, Arthur, had been killed at Gallipoli on 7 June, 1915. Only twenty-two years old, Arthur was a six-foot-tall shearer and a real larrikin, if his military records are anything to go by. I wish I could have met him.
Ted joined General Monash's Third Division. In June, 1916, he was gassed near the Belgian village of Messines. He survived the mustard gas but was permanently incapacitated as a result.
In a way, THE JADE WIDOW is a tribute to my grandfather and my great-uncle and the sacrifices they made. Two valiant young men, who should never have been there in the first place. The conflict of 1885 was the foreshadowing of horrific wars to come. Visionary men like Sir Henry Parkes saw the future and opposed the colony's involvement in the Sudan. He feared it would set a tragic and dangerous precedent. But voices like his were drowned out in all the righteous flag-waving and jingoism.
Plus ça change, plus c'est la même chose …
Read more about the Sudan campaign at the Australian War Memorial website.
Steamship pic courtesy of Jan N's heirloom family scrapbook c. 1890
Deborah O'Brien
August 2013
---

BLOG ARTICLES BY THEME
FILMS & TV (20)
Film Review: 'Alone in Berlin' http://www.deborahobrien.com.au/index.php/12-blog/228-film-review-alone-in-berlin
Film Review: 'The Fault in Our Stars'
Film Review: 'The Grand Budapest Hotel'
Film Review: 'The Hundred-Foot Journey'
Film Review: 'Magic in the Moonlight'
Film Review: 'The Monuments Men'
Film Review: 'Saving Mr. Banks'
Film Review: 'Their Finest' http://www.deborahobrien.com.au/index.php/12-blog/229-film-review-their-finest
Film Review: 'Twelve Years a Slave'
Film Review: 'The Water Diviner'
My Four Favourite Stories about Platonic Love
A World Without Books: Fahrenheit 451
A World Without Downton: the 'Downton Abbey' Finale
HOME IN THE HIGHLANDS (4)
Home in the Highlands: The Flying Carpet July 2018
http://www.deborahobrien.com.au/index.php/12-blog/235-home-in-the-highlands-the-flying-carpet
Home in the Highlands: A Tale of Two Chandeliers April 2018
http://www.deborahobrien.com.au/index.php/blog/12-blog/233-home-in-the-highlands-a-tale-of-two-chandeliers
Home in the Highlands: The Secret Garden April 2018
http://www.deborahobrien.com.au/index.php/12-blog/232-home-in-the-highlands-the-secret-garden
Home in the Highlands: Finding the Dream Home March 2018
http://www.deborahobrien.com.au/index.php/12-blog/231-home-in-the-highlands-blog
COUNTRY LIFE (7)
The Case of the Missing Monotremes
When a Platypus's Fancy Turns to Love
ON WRITING (27)
An Aspiring Author's Guide to Book Jargon
Book Review: 'Kakadu Sunset' by Annie Seaton
Book Review: 'Lake Hill' by Margareta Osborn
http://www.deborahobrien.com.au/index.php/12-blog/230-book-review-lake-hill-by-margareta-osborn
Book Review: 'The Princess Diarist' by Carrie Fisher
Crafting Characters (Guest Post for 'Hey Said Renee')
Five Things I Love About Writing Fiction
My Four Favourite Stories about Platonic Love
My Five Favourite Books about Unrequited Love
My Top Six Tips for Writing Historical Fiction
http://www.deborahobrien.com.au/index.php/12-blog/227-my-top-six-tips-for-aspiring-writers-of-historical-fiction
Never Write When You're Hungry
Q&A with Annie Seaton, author of 'Kakadu Sunset'
Rose Scott Women Writers' Festival 2014
A World Without Books: Fahrenheit 451
Writing and Art (Guest blog for Australian Rural Romance)
DOGS (7)
RECIPES (2)
SEASONS (7)
HISTORY and NOSTALGIA (8)
A Gallipoli Story: Finding Uncle Arthur
A Gallipoli Story: The Lost Shearer
Recreational Sewing in Cesarine
The Victorian Art of Scrapbooking
MR CHEN'S EMPORIUM (8)
Inspirations for 'Mr Chen's Emporium'
The Jade Widow@Mr Chen's Emporium
THE JADE WIDOW (7)
Fairytale Turrets and Other Fantasies
The Victorian Art of Scrapbooking
A PLACE OF HER OWN (4)
Launching 'A Place of Her Own'
My Next Book: 'A Place of Her Own'
THE TRIVIA MAN (11)
Meet the Cast of 'The Trivia Man'
The Nerd as Hero (Guest Blog at Dark Matter Zine website)
'The Trivia Man' Trivia Competition
THE RAREST THING (4)
'The Rarest Thing' Blog Tour 2016
---

Country Dog
Last weekend we took Angel to our cottage in the country. She rolled around in the fallen leaves and dug holes in the lawn. She even had her first encounter with a bull. Fortunately there was a fence between them. When the bull tired of Angel's barking, he charged at her and she ran away and hid in the shed.
Note the ears - she takes after her mum, Halo. The single upright ear gives her a constantly quizzical look.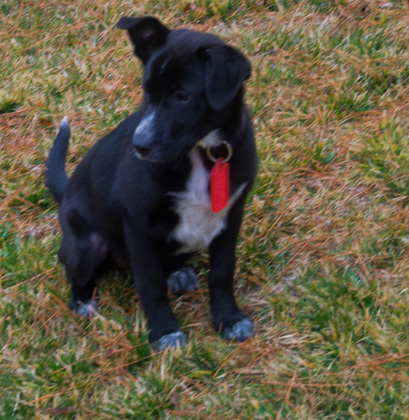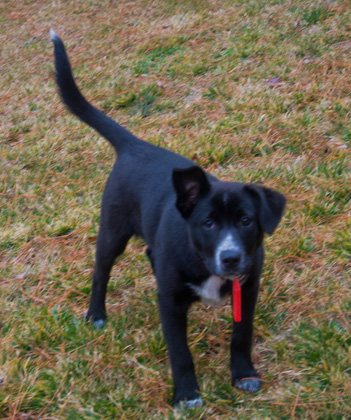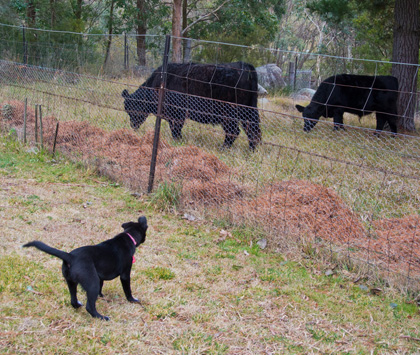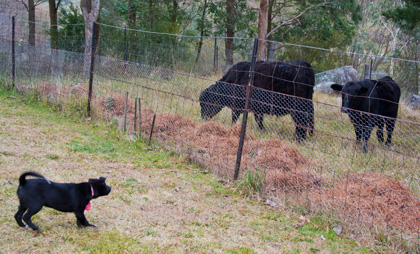 Deborah O'Brien
July, 2013
---

Spot the Anachronism
Recently, while I was doing a clean-up, I found this little drawing among my primary school exercise books. It was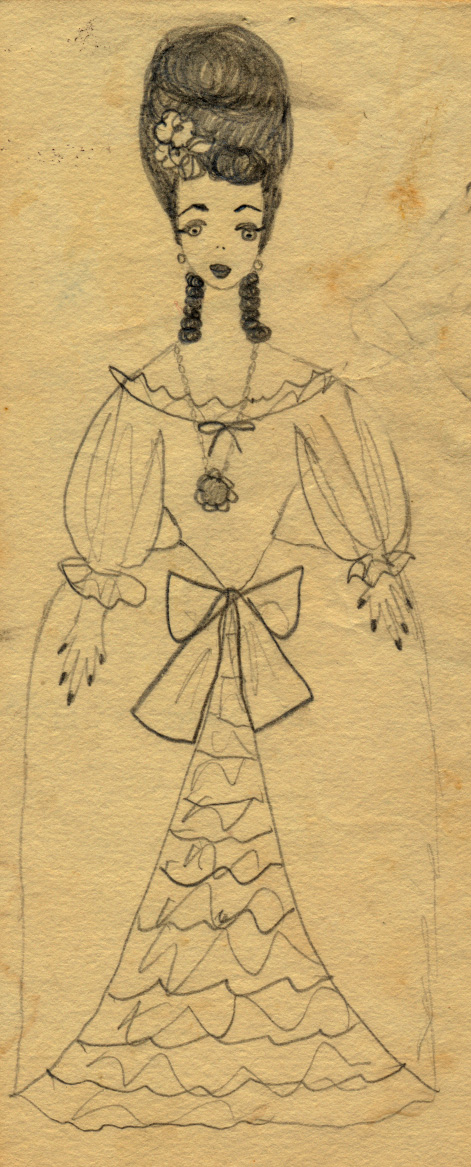 probably an illustration I'd done to accompany one of my 'historical' stories. No trace of the actual tale remains.
Looking at the costume, I suspect the story was set in the Wild West. As a little girl, I used to fantasise about being Miss Kitty from 'Gunsmoke'. I thought she was the most beautiful woman on television and the fact that she ran a saloon didn't bother me at all. I had no idea that a saloon would usually incorporate a brothel. And even if I had, I wouldn't have known what a brothel was! Then again, Miss Kitty always seemed rather prim and proper - more like a schoolmarm than a saloon keeper.
American Western shows seemed to monopolise Australian TV screens back then - 'Rawhide', 'Daniel Boone', 'Gunsmoke', 'Wagon Train', 'Bonanza', 'Cheyenne', 'Sugarfoot', 'Lawman', 'Rin Tin Tin', 'The Rifleman', 'Wyatt Earp' and 'Maverick'. (By the way, you won't find a more gorgeous Western hero than James Garner's Bret Maverick.)
Knowing very little about history - except that it happened in the past -I was under the impression that cowboys coexisted with Vikings (who had come to my attention thanks to a movie with Kirk Douglas and Tony Curtis!) I also assumed that cowboys were contemporaneous with knights, fair damsels and the Age of Chivalry. I had no idea about timelines or chronology. In my ignorance, I filled my stories with a cast of characters from different centuries and disparate continents. No wonder my parents used to stifle a laugh whenever I would read my latest effort out loud.
What I find particularly funny about this childhood drawing is the unintentional anachronism. Can you spot it?
Yes, my nineteenth-century lady is wearing nail polish!
And I have a confession to make - even now I can't draw hands!
The other thing that makes me smile is the cameo pendant my lady is wearing – an exact copy of the one which belonged to my grandmother, May O'Brien.
I used to beg my poor grandmother to lend me that cameo. Eventually May gave in, letting me wear it for special occasions, though I always had to return it afterwards.
'Please let me keep it,' I used to whinge.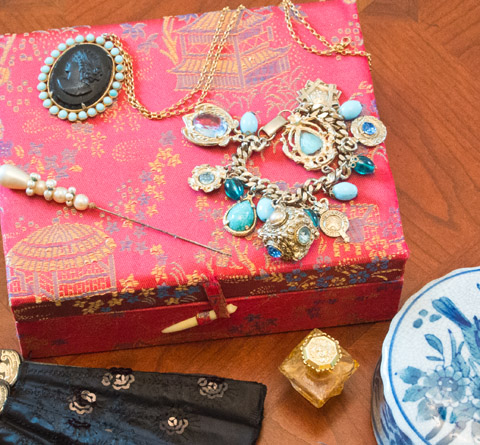 'When you're fifteen,' she replied.
To a nine-year-old, that seemed like a lifetime.
My relentless entreaties must have worn her down because she gave me the pendant for my thirteenth birthday, and I've treasured it ever since.
In fact, a version of the cameo appears in MR CHEN'S EMPORIUM among Amy's keepsakes. Here's a picture of the real thing. The stunning bracelet was my grandmother's too. She was a very stylish lady.

Deborah O'Brien
July 2013
---