About the Author
---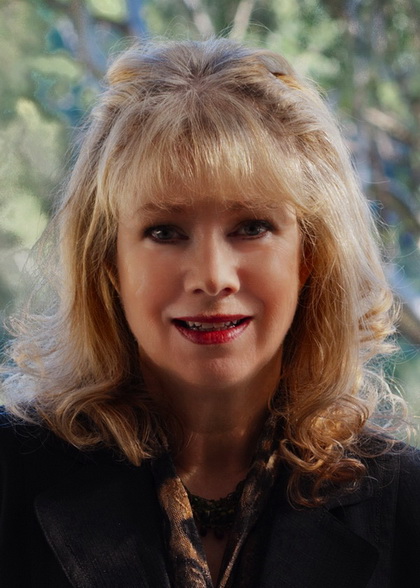 Deborah has written and illustrated stories for as long as she can remember, earning two dollars for the first story she submitted as a ten-year-old to 'Sun-Herald Juniors'. After her Higher School Certificate she majored in French and German at the University of Sydney and became a high school teacher in western Sydney. Following the birth of her son, Deborah began running painting classes from home. They proved to be so successful that she was invited to teach art workshops across Australia and New Zealand, and later in the UK and France.

During this time Deborah authored a dozen best-selling books on art, craft and design.
As a contributing editor to 'Fine Art and Decorative Painting' magazine, she wrote a popular monthly feature for almost nine years. She even found herself doing a stint as a craft presenter on Foxtel's Lifestyle Channel, demonstrating faux finishes, stencilling and decorative painting techniques.
Deborah returned to teaching in 2003 and later became an educational consultant. In 2009 she began her first novel, 'Mr Chen's Emporium' which was published by Penguin Random House in 2012. The book went on to become a bestseller and a book club favourite. It was included in a 'Reader's Digest Select Edition' and was published in Germany by Ullstein Verlag as 'Amys Geheimnis'. 'The Jade Widow' and 'A Place of Her Own' completed the 'Emporium Trilogy'.

Deborah's critically acclaimed contemporary novel, 'The Trivia Man' was published in Germany by Goldmann Verlag in November 2016 as 'Ein anderes Wort fur Gluck' and has appeared in a Reader's Digest Select Edition. Her most recent book, 'The Rarest Thing' (Lomandra Press) is set in the Victorian High Country in 1966.
Together with her family and two dogs (a kelpie-cattle dog cross and a Border collie), Deborah divides her time between Sydney and the Southern Highlands of New South Wales. You can read more about her life in the country here:
http://www.deborahobrien.com.au/index.php/12-blog/231-home-in-the-highlands-blog.
---